Do you like seeing the different creative license plates owners put on their turbo cars? I do.
Perhaps these can get your own creative juices flowing.
Or maybe they'll just put a smile on your face!
Check out these custom license plates found on a few Buick Regal T-type and Buick Turbo T.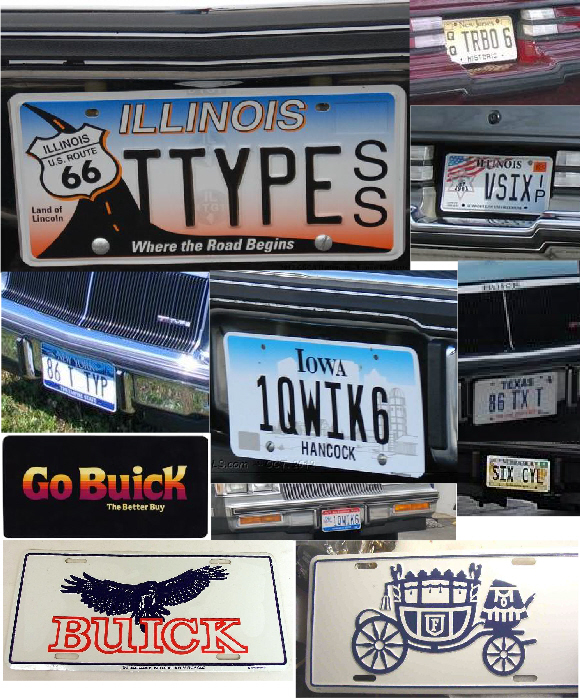 .