These 1:64 scale diecast '87 Buick Regal were made by Jada Toys in their Homie Rollerz series.
2 different designs were produced:
green body with gold accents with tan vinyl top, and a black body car with silver accents and a silver color vinyl top.
A free sticker and 2 collectible homie figures (eightball & laughing boy) were included in each package.
.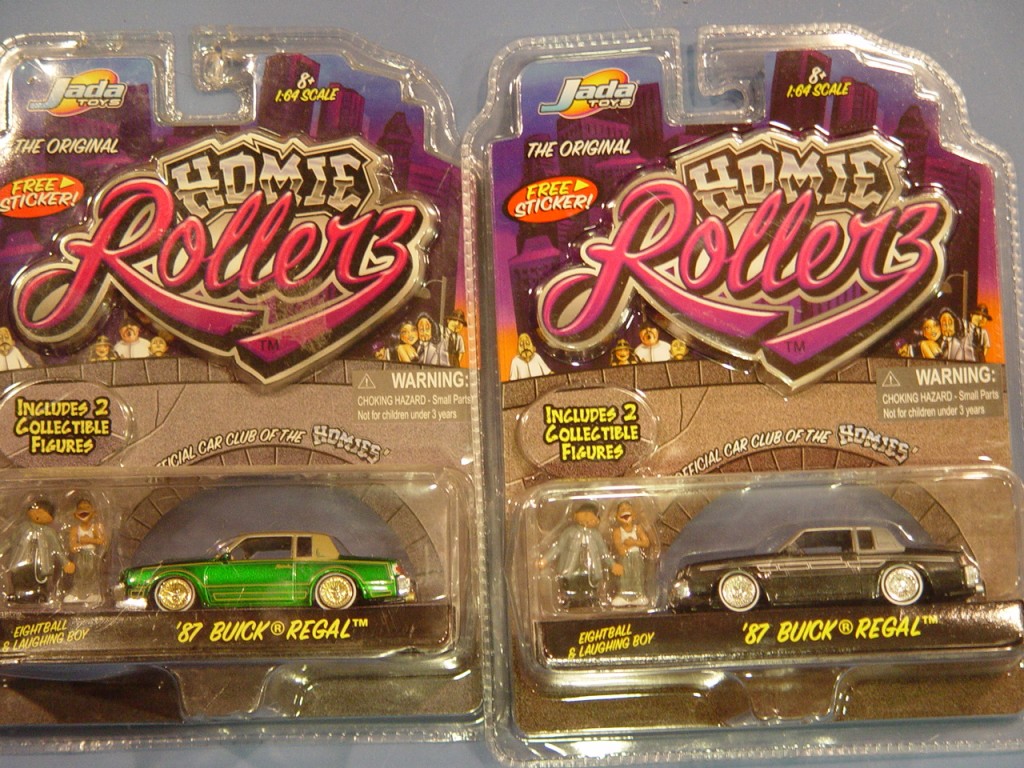 .