The Motor Max 1987 Buick Regal Boxed Set featured 4 diecast cars (silver, blue, white, black) in 1:24 scale.
Freewheeling, opening doors, opening hood, & opening trunk lid.
These aren't too bad for a scale reproduction of the Turbo Buick Regal, but don't expect them to be anywhere near close to the nicety of the versions that GMP made.
.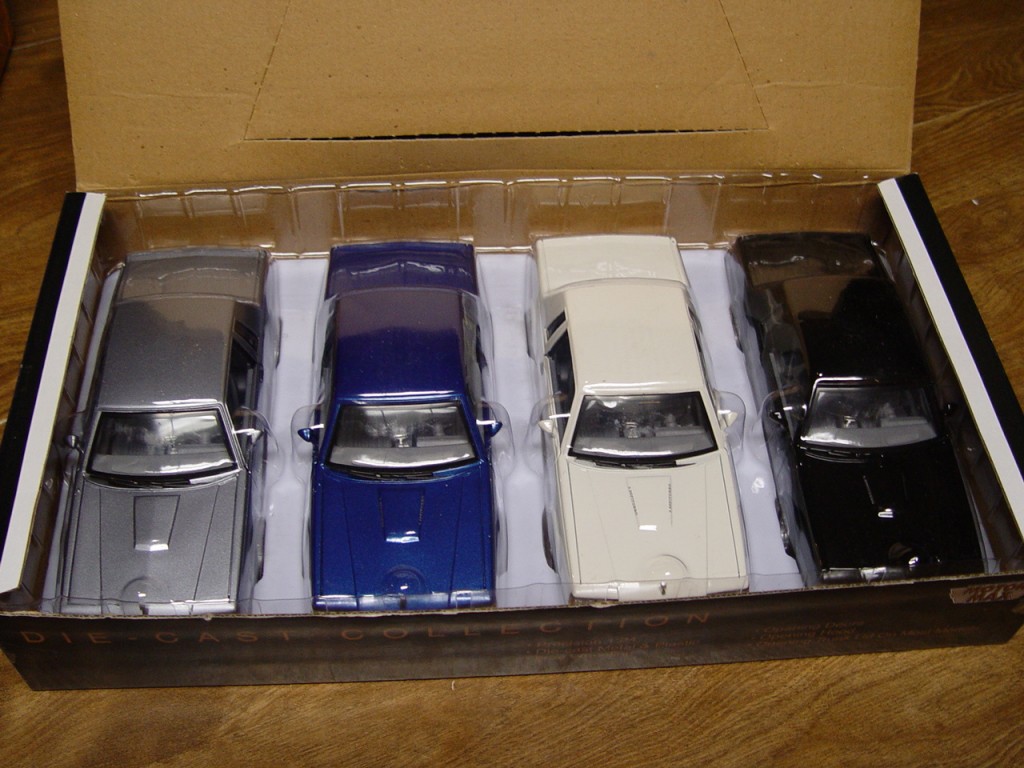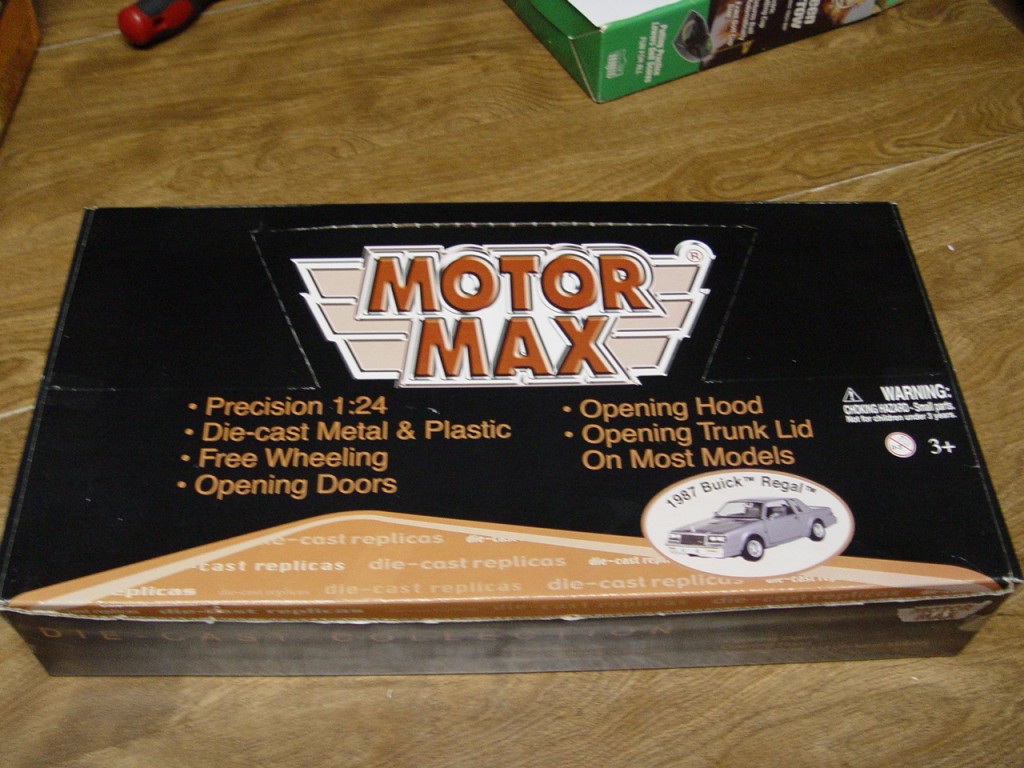 .