Racing Champions released these Buick Grand National toy cars in a collectors box.
You could choose from black (1 of 19,998), silver (1 of 9998), chrome (limited edition), or a white target store car (1 of 1998, target logo on hood & only available at the target stores).
Featuring opening hoods, detailed engine compartments, and real rubber tires!
The white car as well as the chrome car, had a red interior!
These die cast cars make a fine addition to all the rest you have!
.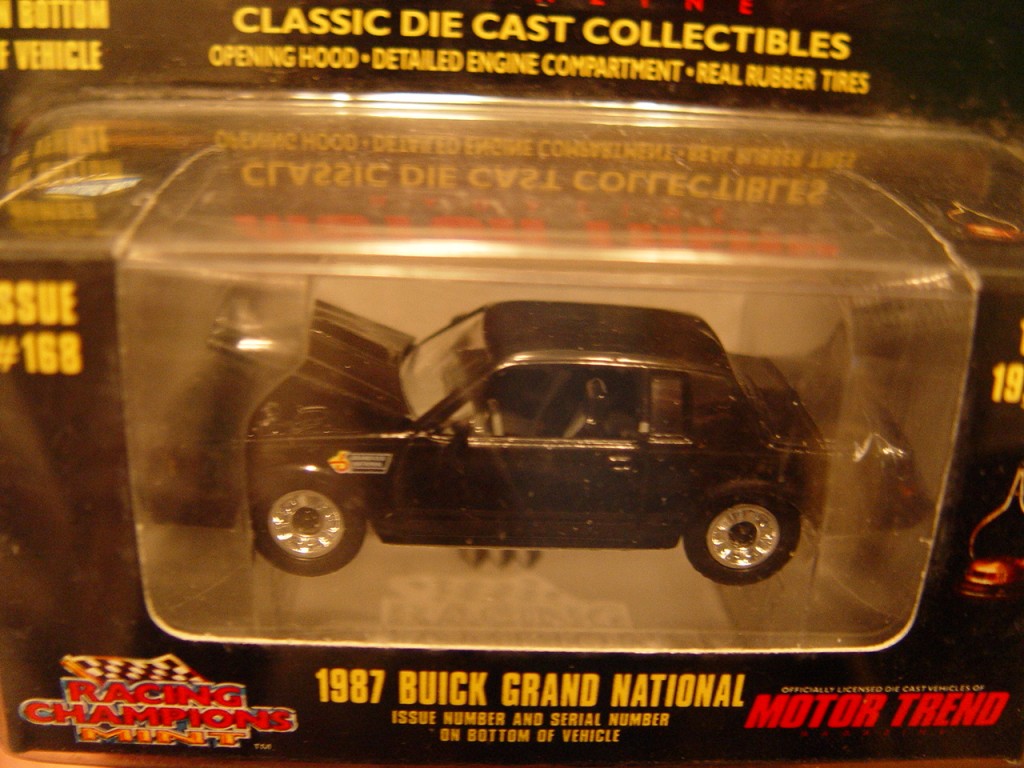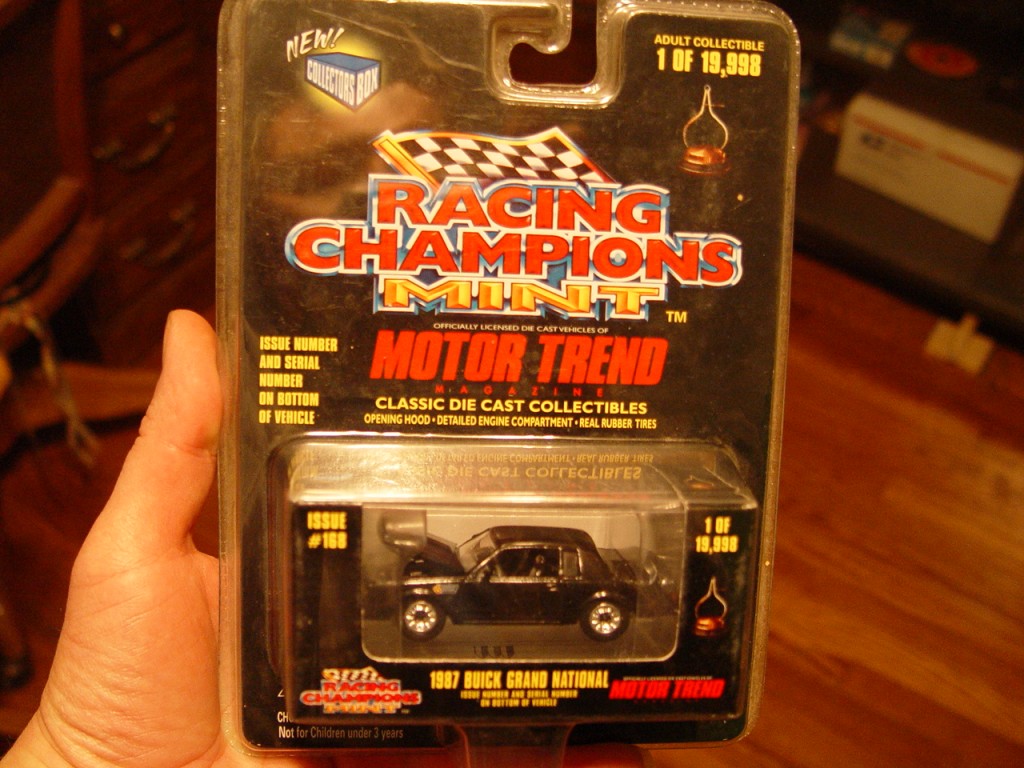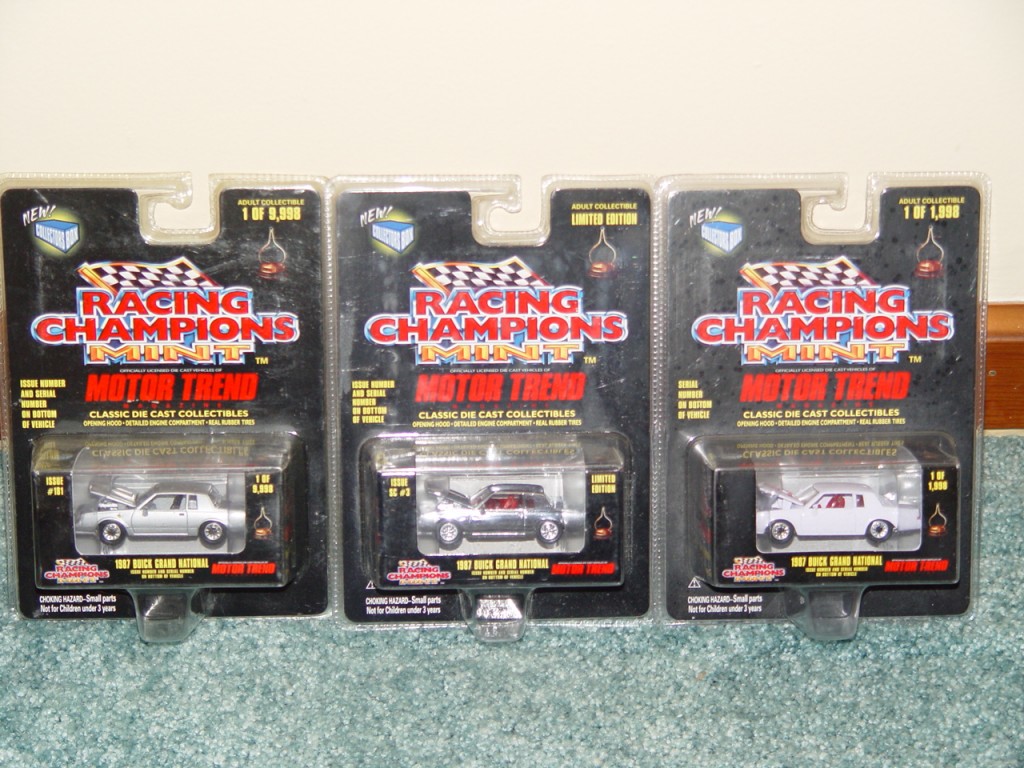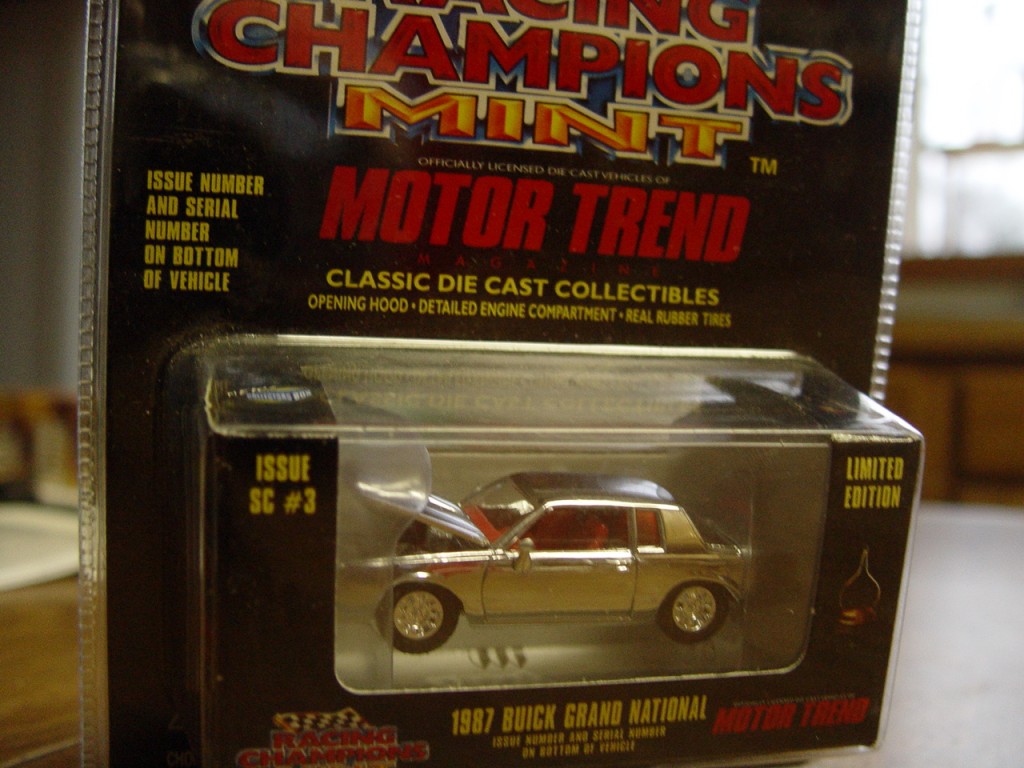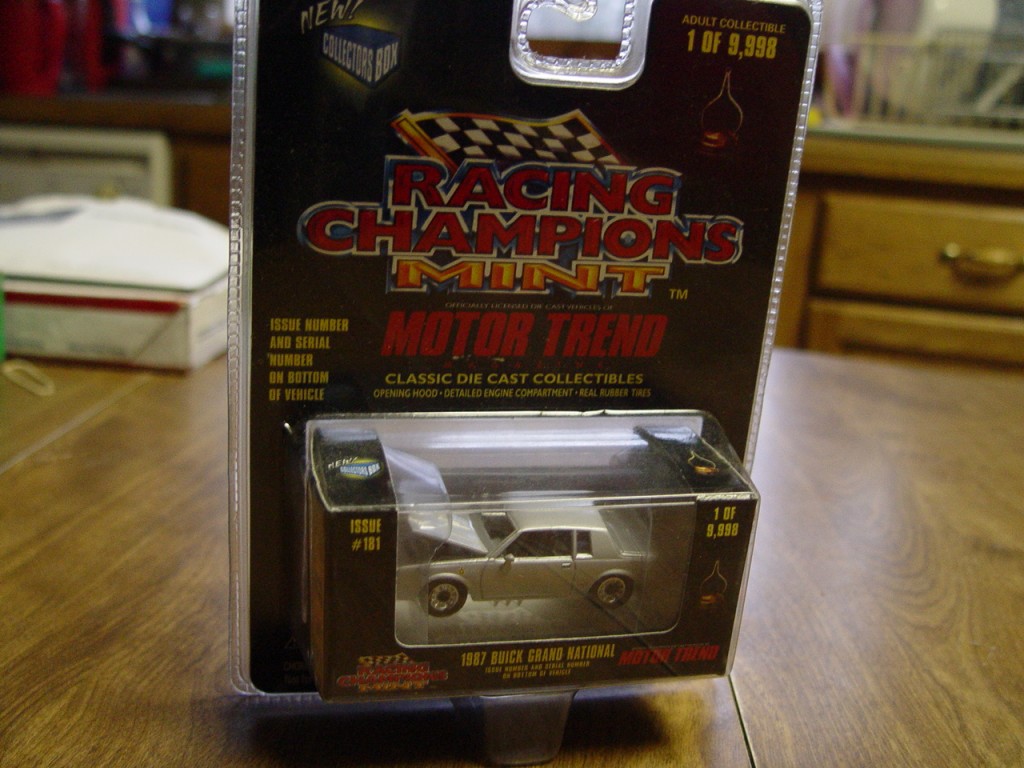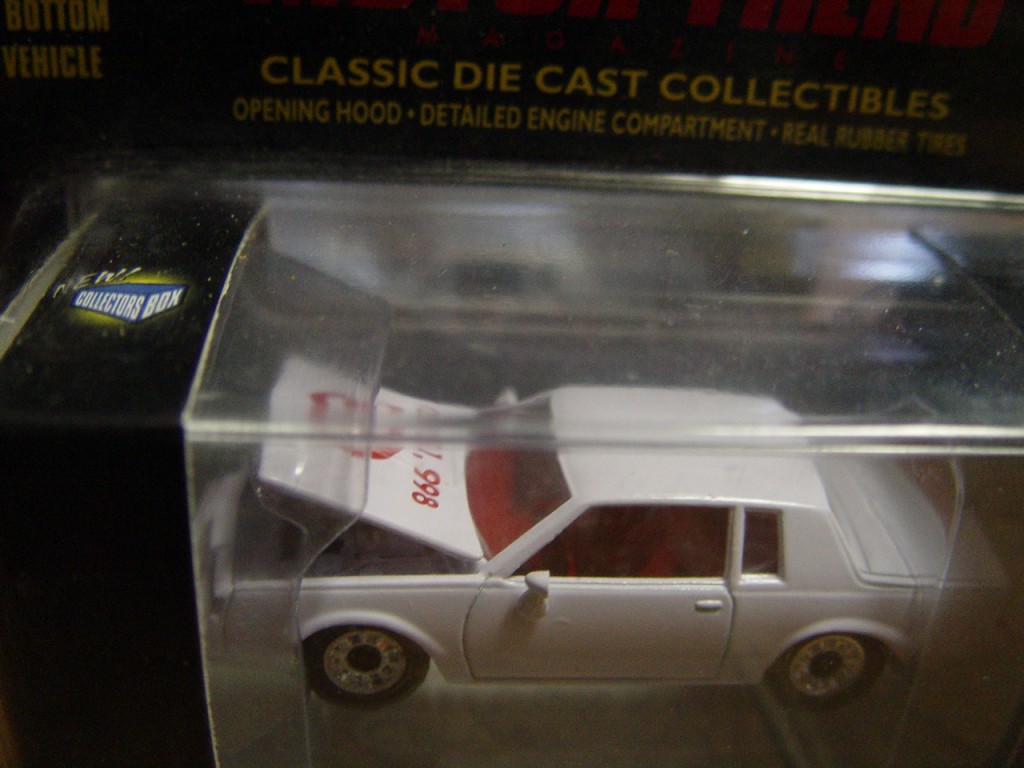 .