Sunday July 16, 2023, 9–3pm, the 46th Annual Easy Rodders Michigan Charity Car Show, Swap Meet & Craft Show was held at the Packard Proving Grounds, in Shelby Township, MI.
This was an unscheduled car show we attended, since we were nearby the event.
Entry was $5 for spectators, $20 for car show participants.
We dropped in to find lots of cool vehicles sprawled out all over this venue.
We've been to other PPG car shows before, but not this specific one, so it was nice seeing what was on display this time around.
No Turbo Regals for us to browse this time, but there were a few older Buicks and some other G-bodied vehicles we checked out.
.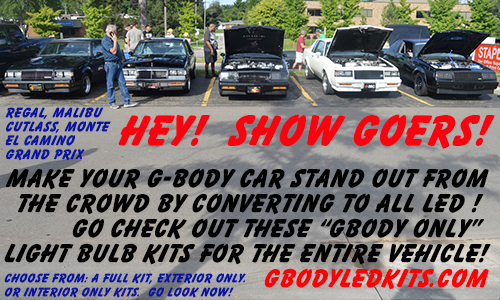 .
.
The next car show we plan on attending, weather permitting (it's been scatteredly raining for a lot of days in a row now), is on Thursday July 20, 5-8 PM, Sweet Treats & Sweet Rides Cruise In, at Sanders, 23770 Hall Rd., Clinton Twp, MI.
Perhaps we'll see you there!
.