.
Turbo Buick Regal Car Cruises & Shows
.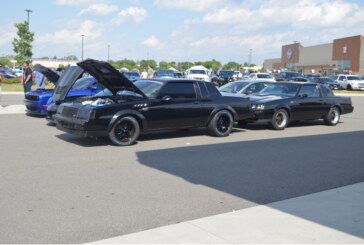 Other than a 20 minute disturbance from the rain mid day, the 2020 Downriver Cruise (6-27-20) on Fort Street t...

How to Mod Your Buick Turbo Regal
THIS is the 24th car in the series. This is the first car released from a special 4 car set created by Epi...

THIS is the first car in this 1:18 series. THIS is the one that started it all! THIS is "the one" to have if you...

Available in your choice of a red colored Buick Regal Grand National, or a blue one. Made by Jada Toys in 1:24 scale die...
This 3 part video tells you the story about the Buick Grand National & the Buick GNX! . .

This is part 1 of a 6 post series showing some specific Buick GNX cars. Vids from shows, events, race tracks, etc. . GNX...

Way back before Facebook existed, and in the infancy of what we now know as the internet, "seeing" Buick racing events f...
TR's GN's - Cars Paint & More!