.
Turbo Buick Regal Car Cruises & Shows
.
.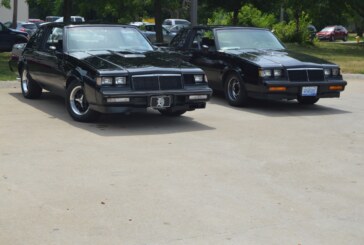 The annual Gratiot Cruise held in Clinton Township, Mich., on Sunday August 7, 2022, was another very hot day!...

How to Mod Your Buick Turbo Regal
.
In the last couple weeks, we have been showing you some super rare die cast cars. Today, you will see what is perhaps th...

Here's a few of the buick die cast cars that JL made featuring the Buick Regal T type! . From the Classic Gold Collectio...

With only 100 units made, many years ago, Artistic Alternatives by Tom Casperson produced a very limited edition run of...
Did you ever wonder what exact specs it takes to run 8's in the quarter mile? Find out, as the owner describes in detail...

Can't ever get enough of the fantastic Buick GNX? Here's a few videos of the Grand National to end all Grand Nationals!...

Imagine being back in 1978, watching live television, and seeing a tv commercial about the new model turbocharged Buick...
TR's GN's - Cars Paint & More!