.
Turbo Buick Regal Car Cruises & Shows
.
.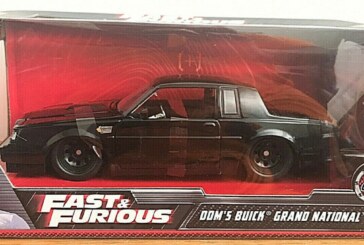 For 2020, Jada has released another Dom's Buick Grand National from the Fast and Furious series.Available in 1...

How to Mod Your Buick Turbo Regal
.
THIS is the 10th car in the series. Once again, this cars release date would interfere with the part numbers sequ...

So you're sitting on a bunch of these Jada Toys Turbo Regals that you picked up around 2003 from your local toy store. A...

THIS is the 27th car in the series. This is the last (4th) car released from a special 4 car set created b...
ALA DUB style wild paint jobs on Buick Regals! You have to see these videos to believe it! . . . .

When your Buick V6 turbo engine needs a rebuild, you might consider doing something like shown in these videos! . part 1...

The heart of the beast! Here's the Turbo Buick V6 3.8 Liter Engine found in the Regal Grand National, T-type, & Turbo T!...
TR's GN's - Cars Paint & More!