.
Turbo Buick Regal Car Cruises & Shows
.
.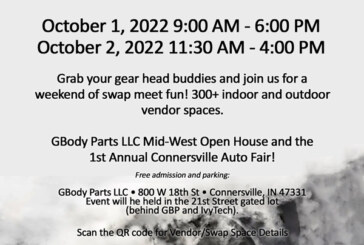 GBodyParts has opened up a new warehouse in Connersville, IN. This 650,000 square foot facility will make gett...

How to Mod Your Buick Turbo Regal
.
Custom Buick Grand Nationals made out of Hot Wheels diecasts come in all shapes & forms. Sometimes the "custom" part is...

Just like in the real world, hot rodders like customizing their vehicles, even if these cars come in the 1:64 scale vers...

Released in 2011, this Walmart exclusive Hot Wheels car featured "red line" tires (like they had in the 1970s). The car...
If you're struggling trying to remove the glovebox lock from your Buick Grand National or Regal T-type, here's an instru...

Way back before Facebook existed, and in the infancy of what we now know as the internet, "seeing" Buick racing events f...

If you never knew how the Buick Regal Grand National came to be in existence, these informative videos will let you in o...
TR's GN's - Cars Paint & More!