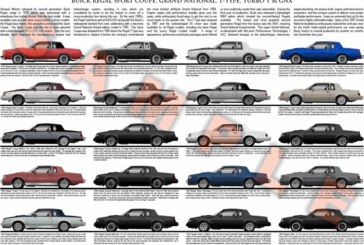 Andrew from UniqueCarPosters.com is an Australian automotive artist who created a cool poster type print of th...
How to Mod Your Turbo Regal
About the same time that the Motor Max Buick Regal 4 car boxed set came out, they released some single versions of these...

Hot Wheels put out another Buick Grand National. Issue # 5 of 10 from their 50th Anniversary Throwback series. Featured...

These are similar diecasts like we showed you yesterday, except these are 1:18 scale, and were created in some different...