.
Turbo Buick Regal Car Cruises & Shows
.
.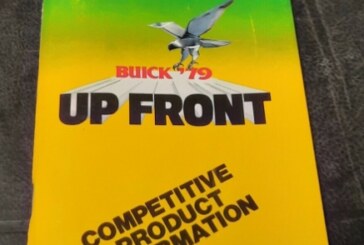 This brochure, named Up Front, with competitive product information inside, contains info about all of the dif...

How to Mod Your Buick Turbo Regal
.
Johnny Lightning, in their Xtraction series, which was for slot car racers, created these slick looking Buick Grand Nati...

Jada has released 4 more Buick Grand National diecast vehicles in 1:24 scale. Well, actually there is only 2 new cars (1...

So if you're going to create a custom scale car, there's no better way to start the project than with a buick grand nati...
From the start of the turbocharged Buick Regal into the Grand National and all the way through to the very end, the Buic...

Motorweek shows us a brand new (at the time) 1984 Buick Regal T-Type! Find out about all the highlights of this G-body R...

Imagine being back in 1978, watching live television, and seeing a tv commercial about the new model turbocharged Buick...
TR's GN's - Cars Paint & More!