.
Turbo Buick Regal Car Cruise Show
we attended 48 events in 2022
.
.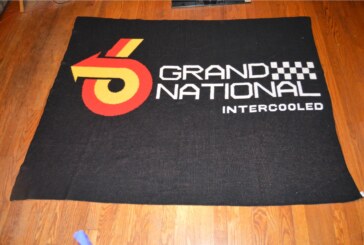 This way cool looking Buick blanket with a black background features the words Grand National Intercooled in a...
How to Mod Your Buick Turbo Regal

Maisto produced in a 1:64 scale diecast a 1987 Buick Regal T-type. Called All Stars Red, this was an exclusive for the T...

OK, how cool would it be if you were at the race track, and within the pit area, you were cruising around in this neat B...

Not too often seen is the very beginnings of a new diecast Hot Wheels car. It's created by making a resin sample, full s...
No, GM didn't produce this one, but this 1987 Buick Grand National Convertible is kind of neat! . . .

Video of a 1985 Buick Regal Grand National: . .

Like the Regal WH1? AKA "Designer Series" paint. You'll love this up & close video tour of the 1986 Buick Regal T-type!...
TR's GN's - Cars Paint & More!
Buick Turbo Regal Owners Chronicles