.
Turbo Buick Regal Car Cruises & Shows
.
.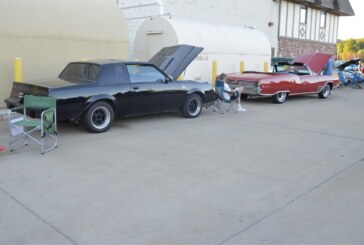 This Clinton Township, Michigan, Sanders car show was the last one for the 2021 season. Held on the third Thur...

How to Mod Your Buick Turbo Regal
.
If you found the last post on this subject beneficial, here's another update, with some GMP turbo buick diecast cars not...

THIS is the 13th car in the series. This car was specially made for diecastmuscle.com, a website that sell...

This isn't a vintage product, in fact, it was made in 2019 by Salvino JR Models, out of California. It's a 1/24 model ca...
A cool video explaining what was going on with the Buick v6 turbocharged engines from 1986 - 1987. . . .

Here's a sleek looking Buick Grand National Road Race Car: . .

When your already modified Buick Grand National just isn't fast enough, what do you do next? You throw another turbo on,...
TR's GN's - Cars Paint & More!