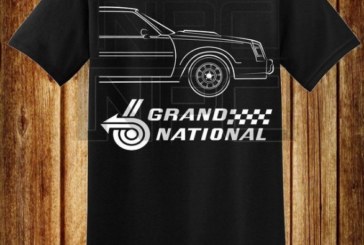 Buick Grand National shirts in the color of black are most likely the most popular color. Not only because of...
How to Mod Your Turbo Regal
These 1:64 scale diecast '87 Buick Regal were made by Jada Toys in their Homie Rollerz series. 2 different designs were...

These 2 1986 Buick Regal T-types were released by Auto World at the same time as the 1:43 scale 1985 Buick Grand Nationa...

THIS is the 23rd car in the series. This is the first time (and only 4th time ever) that the "Streetfighte...