.
Turbo Buick Regal Car Cruises & Shows
.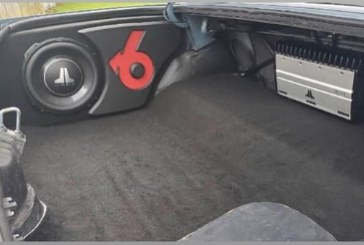 When you gots to have them musical jams, it's important to have all the correct components, like subwoofers.It...

How to Mod Your Buick Turbo Regal
Limited runs, one-offs, special event productions, check out these Custom Buick Regal Diecast Cars! . Chip maker Hyperte...

It's been awhile since any new Buick Grand National die cast cars have been released. And other than Hot Wheels, the onl...

Johnny Lightning, in their Xtraction series, which was for slot car racers, created these slick looking Buick Grand Nati...
For those who couldn't attend the 2013 GS Nationals, which started today down in Bowling Green Kentucky, we are sharing...

Here's a 3 part video set featuring a slightly modded 1986 Buick Grand National. Look in, on, under & around this G-body...

Did you miss out on buying these black Turbo Buick Regals? Don't worry, with the economy what it is, there's more 1987 B...
TR's GN's - Cars Paint & More!