.
Turbo Buick Regal Car Cruises & Shows
.
.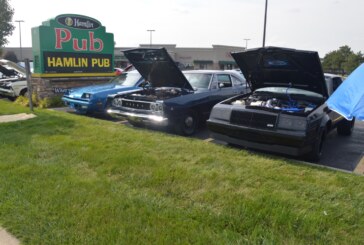 Disappointment. That pretty much describes this "last cruise of the season." I realize that this was an unoffi...

How to Mod Your Buick Turbo Regal
.
After the Disney movie CARS came out, they released this replica vehicle. One of the cars in the movie is based on a Bui...

A rare diecast car is listed for sale on ebay! From the Turbo Buick GMP diecast series, it's the Buick GNX #8003 model t...

Johhnny Lightning muscle cars in their Gold Series, came out with (yet again mistitled, as always) the 1987 Buick Regal...
Driving around, cruising the streets, and having fun in a Buick Grand National! . .

This 3 part video tells you the story about the Buick Grand National & the Buick GNX! . .

Watch these speedy 10 second Grand National Regals run! You can find faster cars in some of our other posts too! . .
TR's GN's - Cars Paint & More!