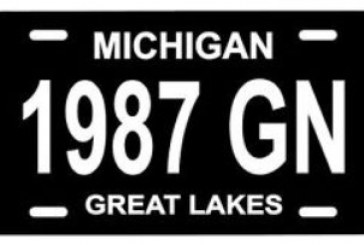 If you're looking for a front license plate for your Buick Regal (regardless of model version) you can always...
How to Mod Your Turbo Regal
Not long after Jada came out with their Donk Box & Bubble Buick Regal set, Maisto released a very similar looking set of...

Hot Wheels took their Buick Grand National line of scale cars and added on the Pennzoil name and graphics and produced s...

Action Performance came out with a Bobby Allison Miller High Life Racing Buick Regal stock car. It came in a nice clear...