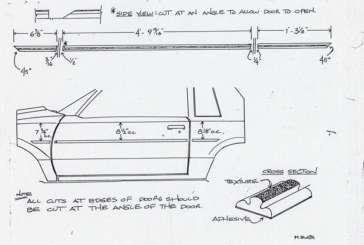 A reference picture for the mounting position for body side moulding strips on the Buick Grand National, Buick...
How to Mod Your Turbo Regal
Hot Wheels found another selling point for their Pennzoil Buick Grand National when they created a new & different packa...

Are you a fan of those slammed to the ground, then hydraulicized up bouncing Buick Regals? Yeah, me neither, but Revell...

These are similar diecasts like we showed you yesterday, except these are 1:18 scale, and were created in some different...