.
Turbo Buick Regal Car Cruises & Shows
.
.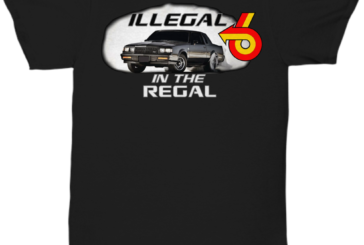 Whatever model of Buick Regal you happen to own is probably available on a neatly designed tee shirt. Whether...

How to Mod Your Buick Turbo Regal
.
A couple other super rare Hot Wheels cars have popped up for sale on ebay! The same seller is offering these seldom seen...

Straight from the minds of custom diecast car builders, comes some creative designs and styles made from Buick Grand Nat...

So, there's a guy on ebay who sells hot wheels cars, which really wouldn't be a big deal except for the fact that the ca...
The "Tweaked" Buick Regal, originally operated & owned by Lawrence Conley, was one of the cars back in the day that got...

Here's a Grand National painted like the Molly prototype. (but it's NOT, even though the videographer refers to it as su...

Check out these Quick Buick Regal Grand National! Be sure to look at our other posts where you can see even faster cars!...
TR's GN's - Cars Paint & More!