Here at BTR, we don't really sell parts (other than some misc items on the "SHOP" page: Turbo Buick Stuff for sale).
We do however, have the suggestions below where you can go to get parts from!
We've had GREAT experiences with the below Buick Vendors – that's one of the reasons they're listed here!
.
Full Throttle:

Gbody Parts:

UMI Performance:

Caspers Electronics:

ALKY Control:

SPOOLFOOL Productions:

Parts Geek:

ProForged:
(find the part numbers for your BTR thru this link, then go order them online from a place like summit, jegs, etc.):

.
[ if you need part numbers / item details for a (not Buick Regal) vehicle, you can find them here: https://proforged.autocaredata.com ]
GNS Performance:

Bailey Engineering:

Regal CNC:

Inline Tube:

RMS Lighting:

RJC Racing:

.
.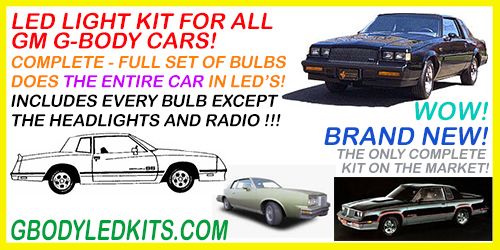 Buick Girls With COOL Buick Cars Are Waiting For You Here:


.