The Wayne Road All American Cruise is a yearly event that draws out the automobile crowd on the west side.
This is the first time we have actually gone to this car cruise, as there's so many different events that are happening every weekend throughout the summer months.
Our goal this year is to attend a bunch of cruises and car shows that we haven't gone to before, so now we can check this one off our list!
Saturday, June 10, 2023, in Westland, Mich., was the scene for local (and not so local) auto buffs to strut their stuff along Wayne Road.
The County was resurfacing Wayne Road from Cherry Hill to Palmer, so that probably disrupted some cruisers from attending.
Participation was slightly better than some of the auto events we've gone to lately, but nothing really spectacular.
We're glad we finally made it here, but with a lighter turnout (than other shows that were occurring today), it's iffy if we would actually come back next year.
[we are just like everyone else, we want maximum bang for the buck on seeing the most amount of vehicles possible for the places we choose to go to]
.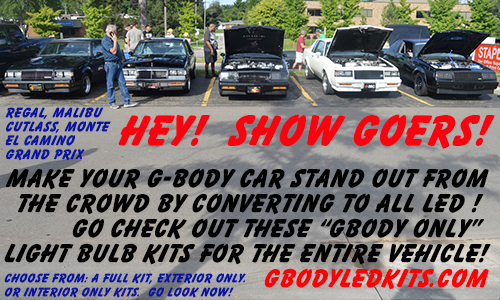 .
.
Some roadside attractions off of I94 on our way to the cruise (for those who've never seen these cool things):
.
The (brand new started in 2022, but not yet finished) Second Avenue bridge (Michigan's first network tied-arch bridge):
.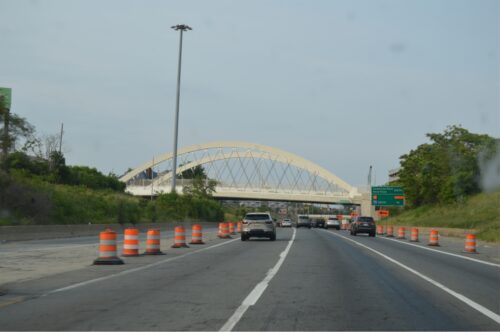 .
The Uniroyal tire (west of the Southfield Freeway), built from a ferris wheel from the 1964-1965 New York World's Fair (it's 80 feet tall!):
.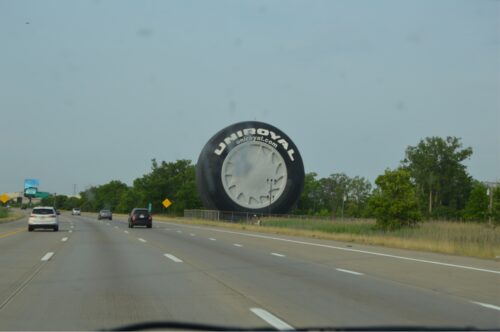 .
The Gateway Arch bridge (the Football shaped bridge) created specially for Super Bowl XL (2006) that was held in Detroit. It crosses over I-94 and Telegraph Road.
.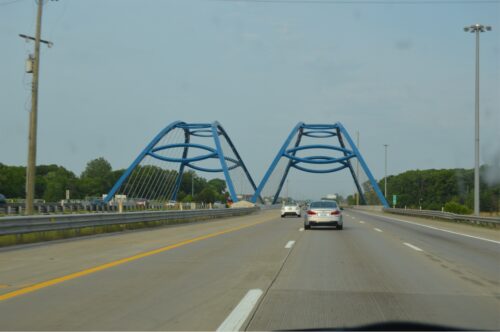 .