Potential purchasers of a new vehicle in 1982 or 1983 could walk into their nearest Buick auto dealership and browse the showroom to see the new Buick vehicles on display for the current model year. If they didn't buy their new Buick Regal that day, they often would take home one of the many assorted catalogs that were on the racks and freely available for their future viewing pleasure.
Buick had hoped that these well designed and informational brochures would entice the would be buyer to return to the sales floor and actually make that purchase.
If they did, it was win win and everybody got what they wanted.
After the fact, the showroom catalogs were usually discarded by the new automobile owners, since they chose the Gbody Regal they wanted, and no longer really needed these publications.
Dealerships pitched out the yearly booklets as well, since they were on to selling the next years model.
Some car buyers kept these books for reference, or as a keepsake of their new auto purchase.
The majority of them however, went into the garbage.
And that's why there isn't millions of these catalogs still in existence.
Some year brochures are more rare than others, but rarity doesn't always mean expensive.
If you own a classic auto like the Buick Regal that you take to local car shows, it could be a neat thing to display one of these catalogs with your vehicle!
(at a judged show, it may gain you a few extra points for creativity!)
Most of them aren't really that expensive to acquire (find them on ebay).
.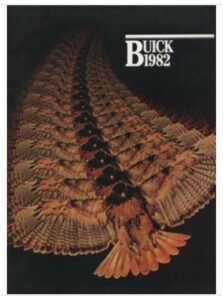 .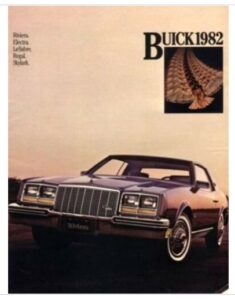 .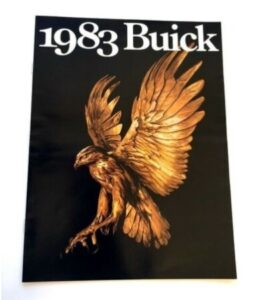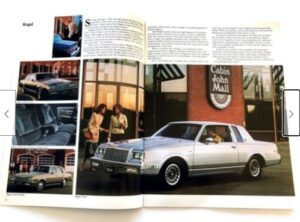 .
Here's some related Buick items if you happen to be shopping for Buick merchandise! (if you can't see them, turn off your ad blocker!)
.