The 1984 version of this book was actually called the 1984 Buick Product Manual (unlike future years where they changed the name to a "marketing manual" like: 1985 Buick Marketing Manual).
This 1984 Buick Dealer Album had a burgundy leather cover, and featured happy the hawk on the cover (as did the next 3 years buick books, too) with an embossed printing design.
A real popular & highly collectible informational brochure was created for the 1984 model year as well (see the last picture).
.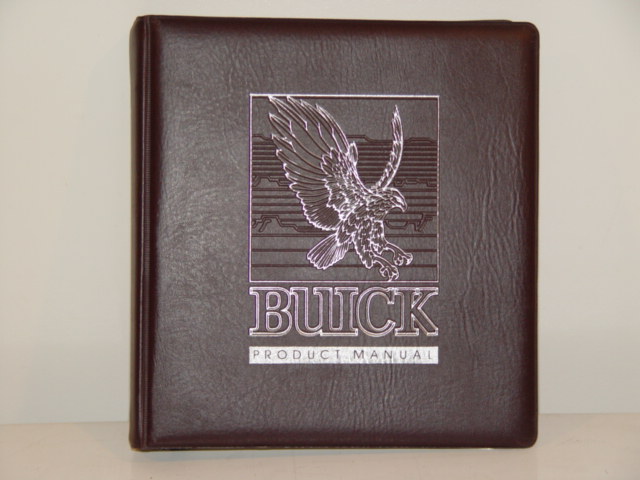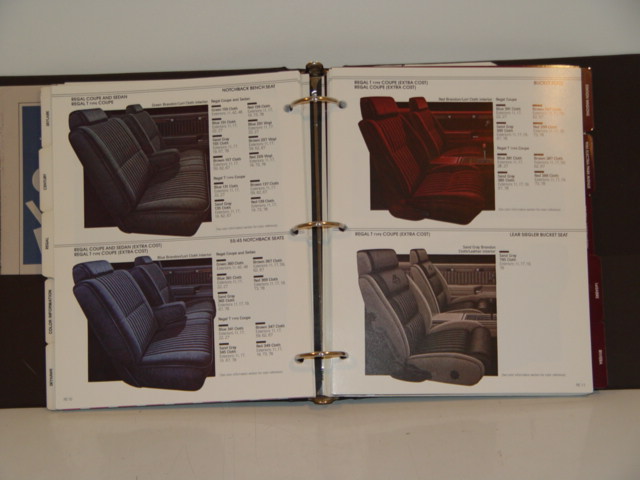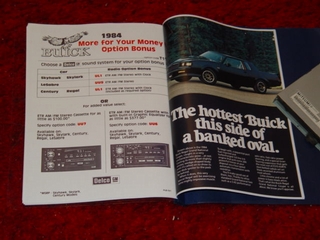 .