This is Day 3 of a 7 part series featuring the 1:24 scale vehicles produced by GMP.
Today here is the model car we are featuring:
GMP 1:24 scale Turbo Buick:
Model: 1987 Buick GNX
Manufacture Production Number: 8203 (full # = GMPB00008203)
Limited Edition Run of: 3250 units
Additional details:
~ A detailed inner box design with photographs of the actual model, plus a muscle car blurb about the Buick GNX on the other side.
~ Cool black floor mats with the GNX logo on them. (the factory placed them inside a small bag & put that in the trunk).
~ Outer boxes had a simple sticker pasted on it (stating the car #) if you were an Epitome Exclusives Buick 300 Gold Club member.
~ The styrofoam insert has an arrow on one side of the flip-open case top which indicates which way the toy car should face in the container.
Extra Info:
[just FYI, when you take close up pictures of scale models, and you use a flash, not to mention it being a black car, every single spec of dust on the vehicle will show up in your photos! The paint on this car is not speckled!! Of course, it didn't help that I left the cars sitting out for 3 days while I finished up this series of posts!]
.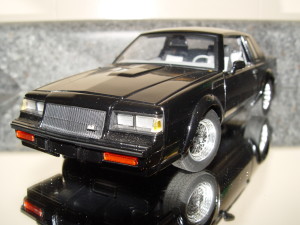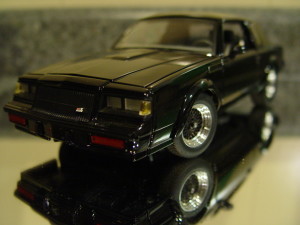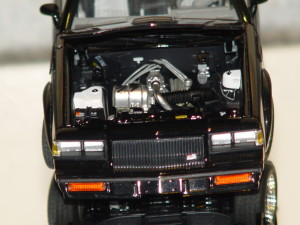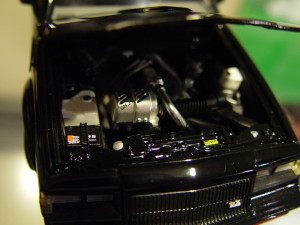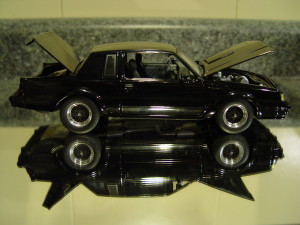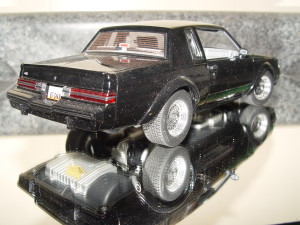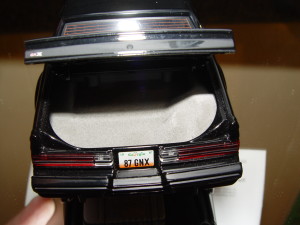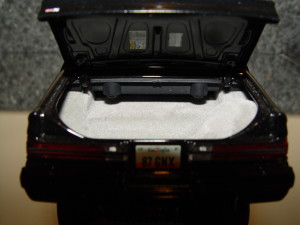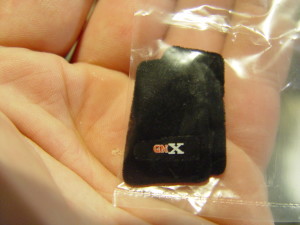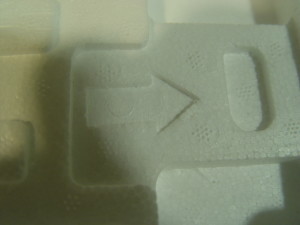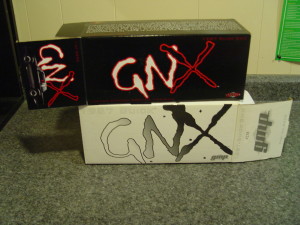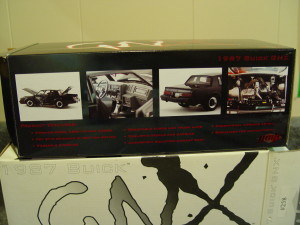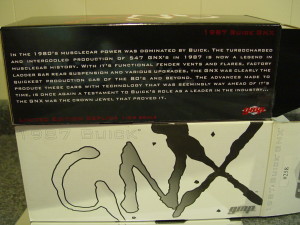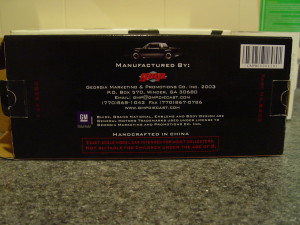 .
If you missed yesterdays post in this 7 day series:
GMP 1:24 1987 Buick Grand National
.