We created some new humorous decals for your tool boxes or elsewhere.
Get a set of 4 as shown:
The 2 rectangulars (on top of the photo) are 2″ X 4″,
the 2 square ones (on bottom) are 3″.
A Limited printing of these were done by request, and we have some extras available.
.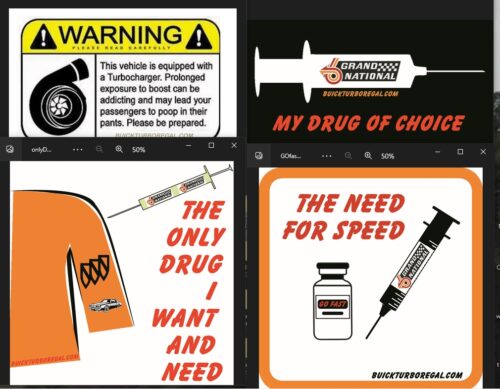 .
If you'd like to acquire a set of these funny drug related stickers:
Get some for just $10 shipped (in USA; $12 Canada) for all 4 different versions shown.
>>> SEND US A MESSAGE if you want a set!
(payment via paypal, shipped First Class Mail to you)
[if you can read this, they are still available!]
.