The late 1970s early 1980s Buick Skyhawk model line utilized a happy the hawk decal on the trunk & fenders.
A few other vehicles had modified versions of the buick hawk as well.
Some promotional buick hawk decals were produced too, as you can see in the first photo.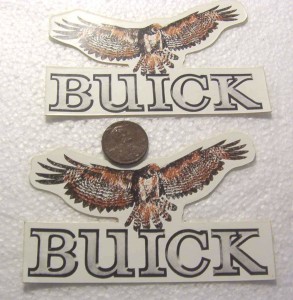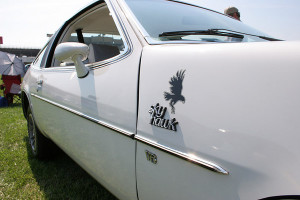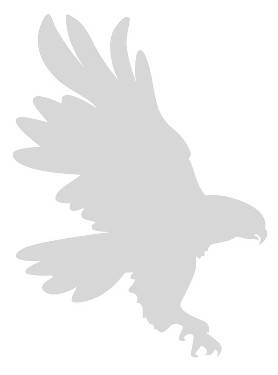 .
Here's some other items if you're shopping for Buick merch:
(if you can't see them, turn off your ad blocker!)
Buick Merchandise For Your Consideration:
.