It's black.
It has real Buick Grand National emblems on it.
The tail lights look like the ones found on a Turbo Regal.
The rims are similar to the ones found on a 1986-1987.
It doesn't resemble overall an actual Buick Grand National, but it is kinda cool looking.
There's even a tow hook winch on the back side.
We saw these photos online and figured we'd share with you what your fellow Gbody Regal owners are up to (when they're not wrenching on their actual Turbo Buick).
Someone who's obviously into pedal cars created this Buick Grand National styled version.
.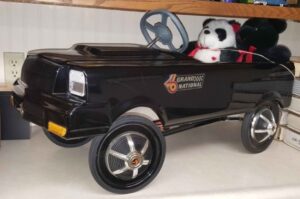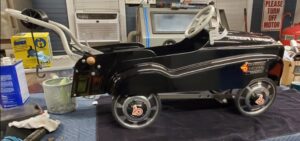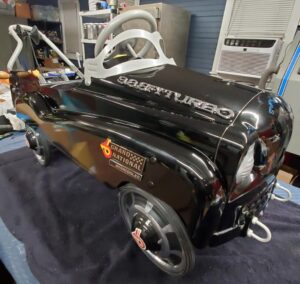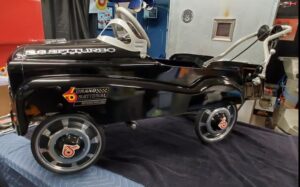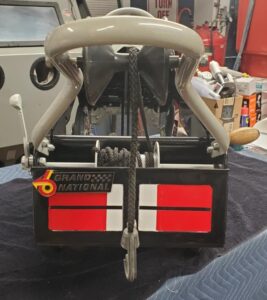 .