Johnny Lightning, in their Xtraction series, which was for slot car racers, created these slick looking Buick Grand National vehicles.
Stated as HO scale racers, even though they were in reality a 1:64 scale car.
Several versions of these were available; all black (even though it had a funky chrome rear bumper!), all white (and a pearl white, white lightning style, with white wheels as well, dubbed "White Thunder" – a limited edition chase car), black on top with silver on bottom, a silver car with a black hood & trunk, and white lightning versions of all of these too!
Packaged in a cool looking case/box also!
Featuring a new chassis, these Buick Regals absolutely flew on the slot car track!
And off the shelves when the Buick toy collectors found out about them!
.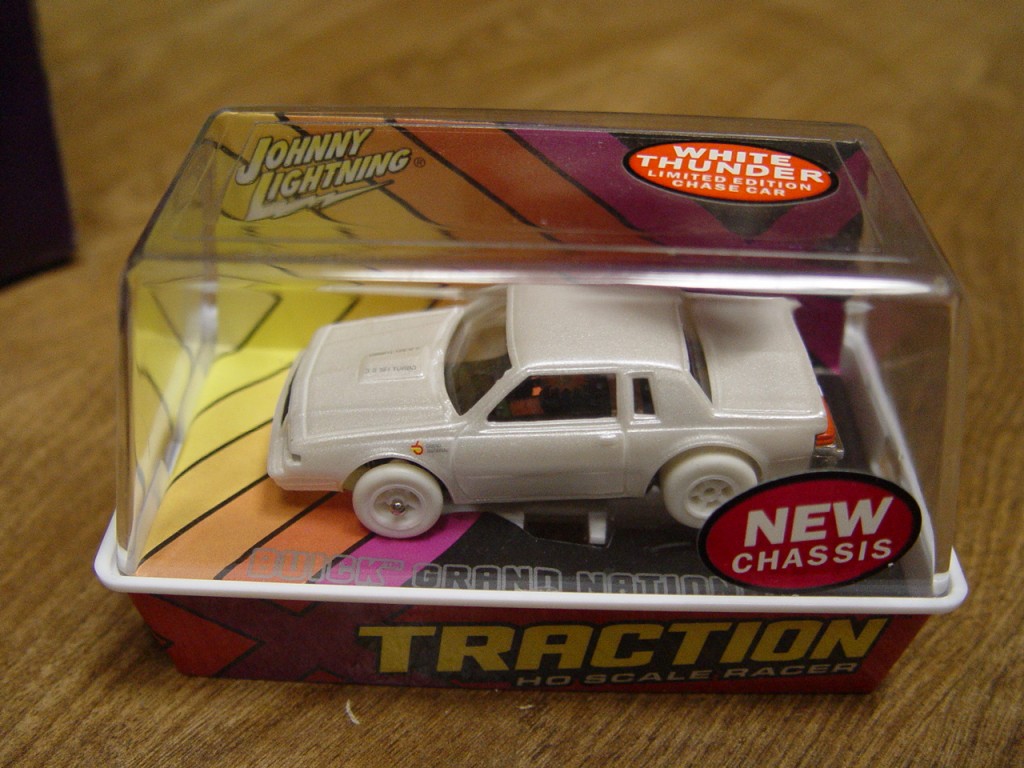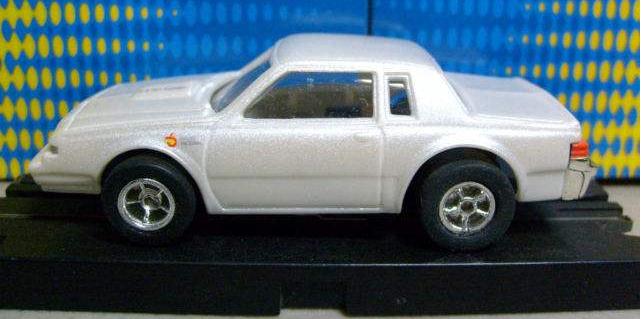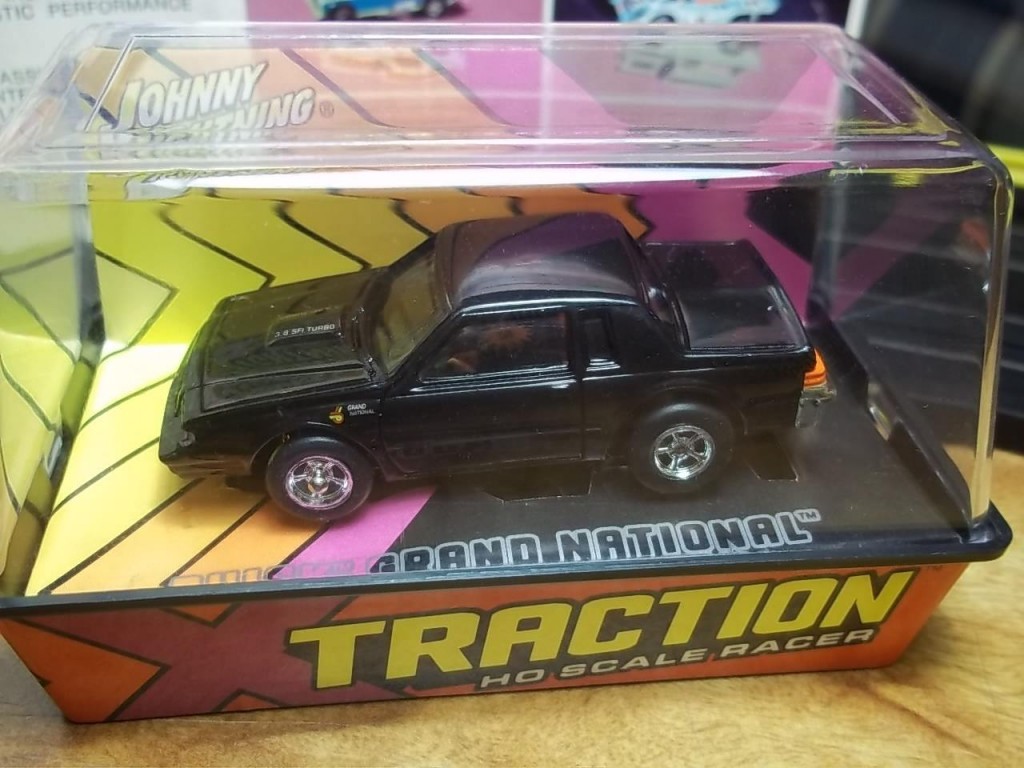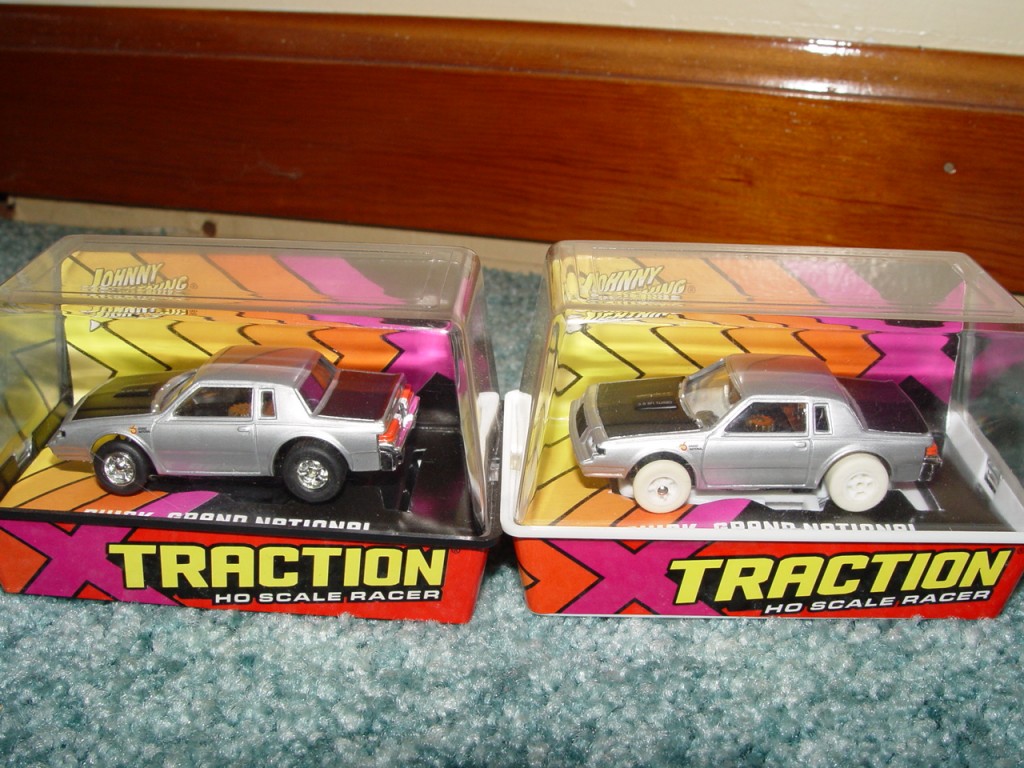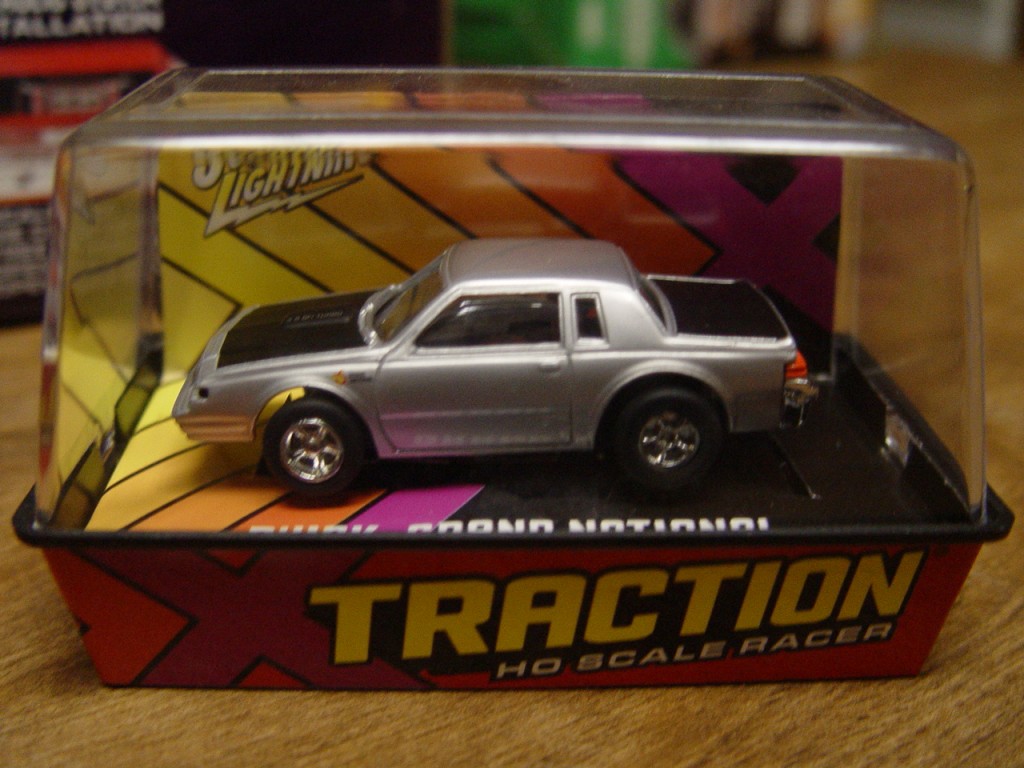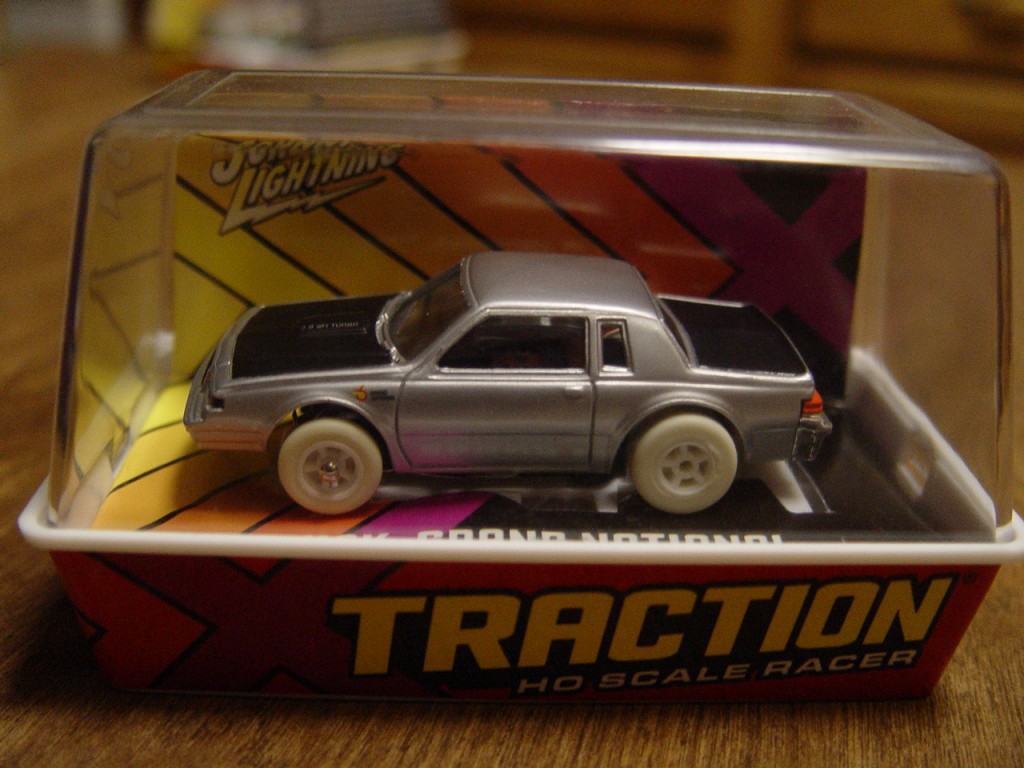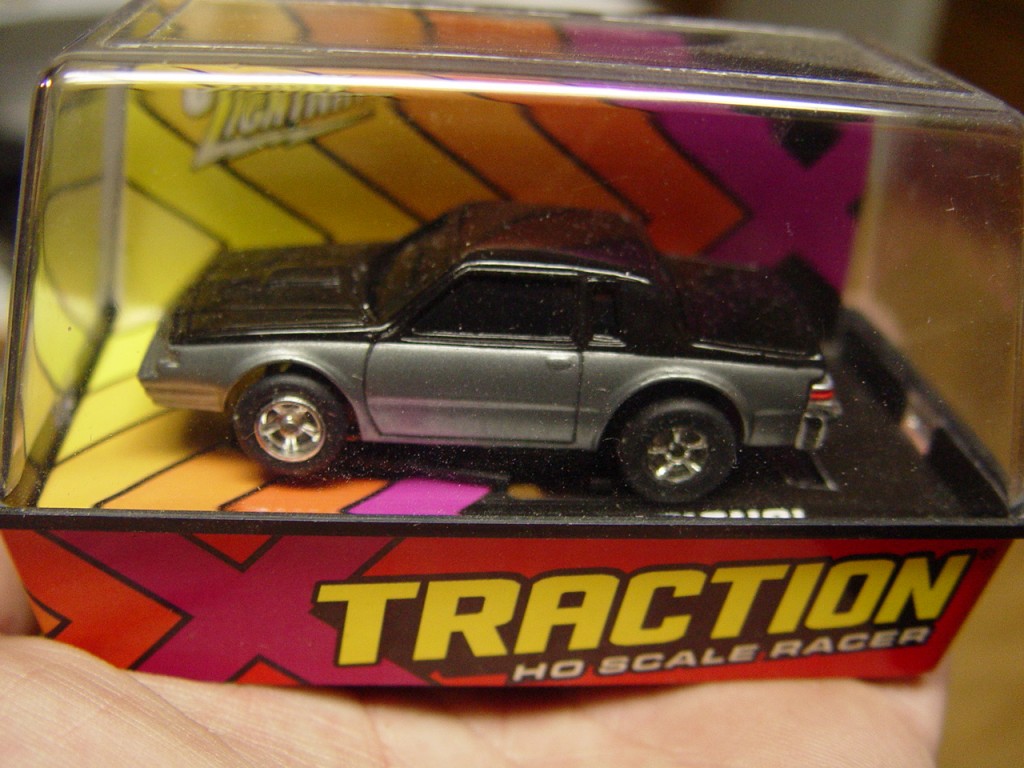 .
Here's some other items if you're shopping for Buick merch:
(if you can't see them, turn off your ad blocker!)
Here's some related Buick items if you happen to be shopping for Buick merchandise! (if you can't see them, turn off your ad blocker!)
.