Main Street in Mount Clemens, MI, on a Wednesday night, is just one of the many places you can do a cruise in type car show on this day, every week.
[ see the full list of spots here: MI car shows ]
We popped in on May 17, 2023, over at Louie's Towne Grill, for this new weekly automotive event.
Assorted vehicles lined the street sporting their stuff.
Today's gathering was a decent turnout (considering the facts below, as well as we were there pretty early, about 6pm).
.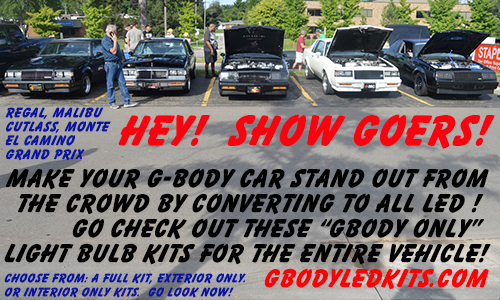 .
It seems like every year more and more cruise in (parking lot) type shows are being added.
While that initially sounds like a great deal, there's a few things to think about.
There's 8 events such as this going on (today alone) that are within a 30-40 minute drive from us.
Literally, every single day of the week is this same experience in Michigan.
Apparently, we should consider ourselves lucky in this respect though, as we have heard from numerous others (who don't live here), most other states are NOT similar.
(but what would you expect, this IS the Motor City after all!)
We get it, everybody wants to jump on the bandwagon and attract more business, and it works to some extent.
The drawback however, is that with so many car shows going on within the same day, there will be less participants ("vehicles attending") at each one.
So as a show goer (for those who bring their hot rods), you need to be sort of picky about which ones you will go to.
You should probably hit up each one at least once, and see which choice(s) you prefer.
Lots of cars? Good venue, good food, good people?
Travel distance to/from your home?
These are just some of the items to consider when selecting an auto show.
We use that method, but also our goal is to check out a bunch of different car shows too, since we like to see a variety of automobiles, as well as the atmosphere that comes along with it when doing so.
Perhaps you meet up with your local auto buddies and are just seeking to hang out for a bit. Nothing wrong with that. There doesn't need to be a ton of cars around. Whatever style suits your needs, works.
As for us, we hit up as many different as we can, to provide you with some insight on each of them, and to fulfill our own automotive viewing needs in the process.
Happy motoring!
.
.