Some Turbo Regal lovers have the Turbo 6 logo tattooed on their bodies.
Others choose to have a tattoo of the full entire car view of the Buick Grand National!
One guy has both of those options done up!
.
.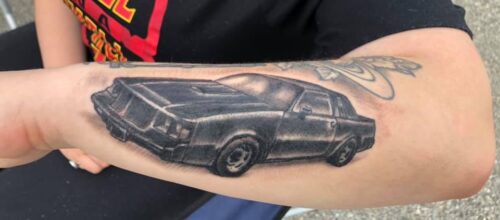 .
If you're into the older Buick cars, or don't dig the g-body Regal full car view, perhaps the tri-shield emblem is more your style.
(or maybe you'll get the car AND the Buick crest symbol!)
.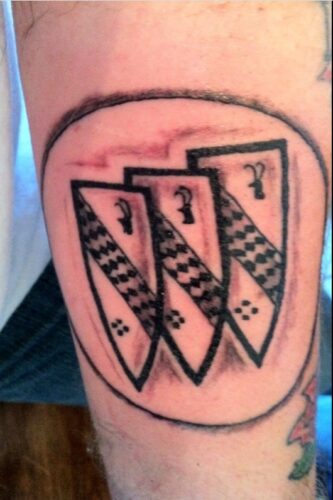 .