About the same time that the Motor Max Buick Regal 4 car boxed set came out, they released some single versions of these scale diecasts.
You had a choice of black or silver painted cars.
They labeled them correctly as a 1987 Buick Regal, (instead of just calling them a Grand National, like other toy makers did), but they did also have the Turbo T emblem on the front fenders.
These vehicles featured opening hoods & doors, and free wheeling wheels (although in my opinion, the T-type rims weren't particularly good looking, and made the model look really cheap).
Produced in 1:24 scale, these were the original G body creations from Motor Max, and the same cars could later be found in 2 other series: American Graffiti Buick Regal, and the 1987 Buick Regal Fresh Cherries.
Overall, I suppose they're not a bad addition to your Buick die cast collection of toys.
.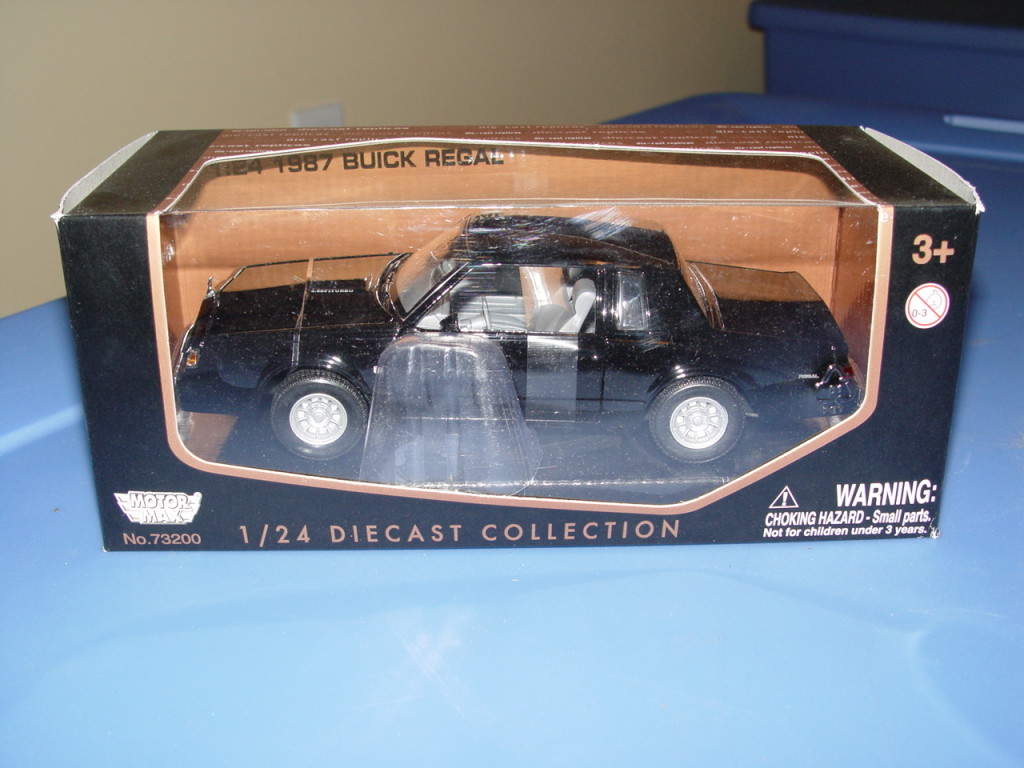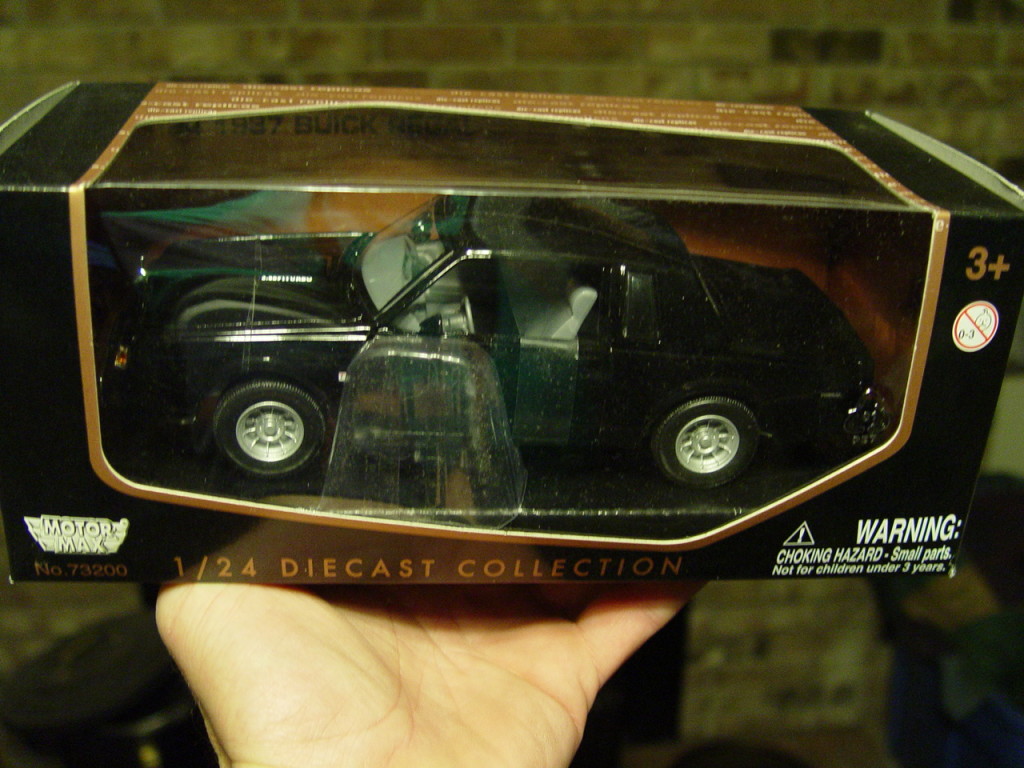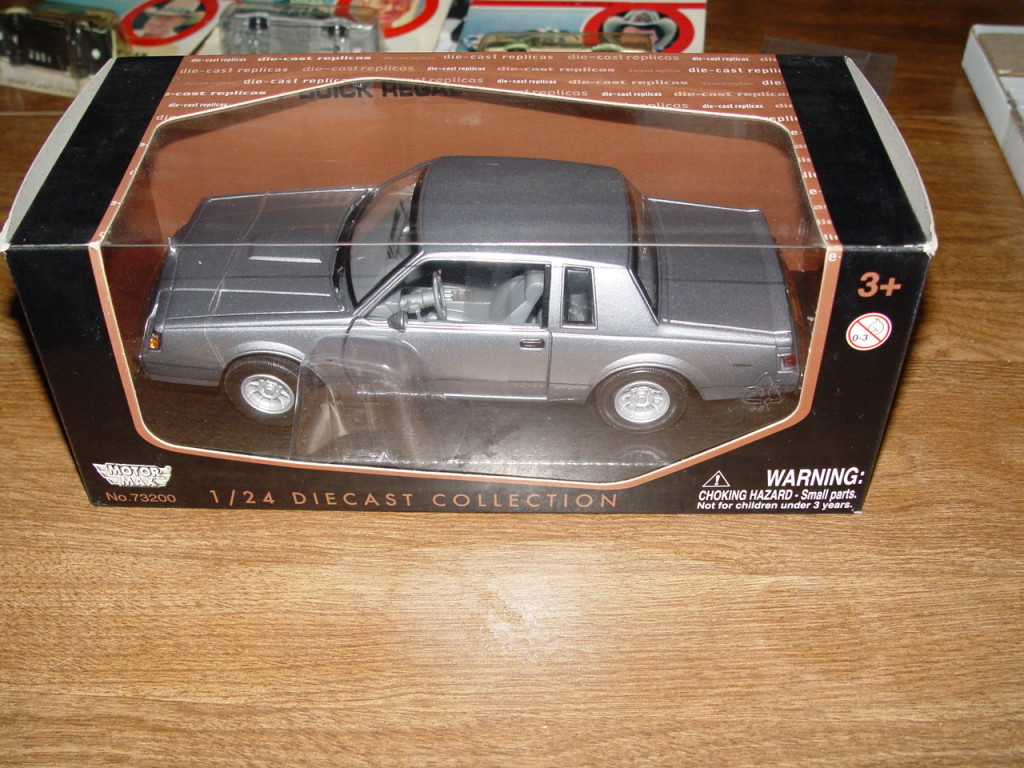 .
Here's some other items if you're shopping for Buick merch:
(if you can't see them, turn off your ad blocker!)
Buick Merchandise For Your Consideration:
.