NON-FACTORY COLORS ON BUICK REGALS:
Here's a GN looking like a GS!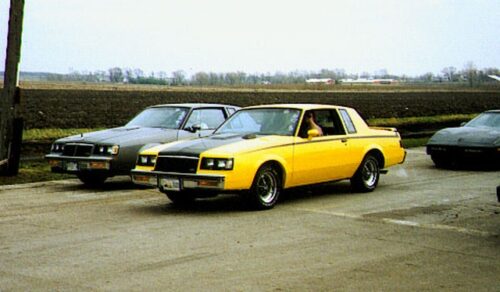 .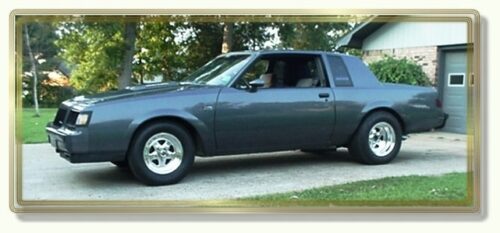 (car above)
OWNER: Patrick Rubio, Crown Point, Indiana
The 86 T-type had a 274 CI Stage II Off Center motor with a PT74 GT-Q turbo. It was setup to run and did run in TSE class for 5 years in a row, eventually to run a best of 10.07 @ 135 with a 1.45 60 foot time. Color is '91 Cadillac Dark Slate Grey Metallic. It was my first turbo Buick that I took from 14.00s stock to 10.00 after 5 combos. License tag reads: RUQWKNF. I still have this tag today on my Evo.
.