This specific car cruise is generally considered the last one of the Michigan car cruise season.
[although there is an unofficial Hines Drive cruise in October, see our car cruises list]
We were at the 2023 Roseville Jammin' at the Junction car show earlier today, for which we'll show you pics from that event tomorrow]
The North Gratiot Cruise (AKA Chesterfield Gratiot Cruise) was held on Saturday, September 23, 2023, and tons and tons of assorted classic and muscle cars, as well as hot rods of all types cruised their way down the Avenue. Then some parked in the strip mall lots just south of 23 Mile Road (on both sides of the street). It was beautiful weather today for this event!
Plenty of GM G-bodied vehicles and A-bodied automobiles drove by to give us visual smiles of pleasure. Today was a good day!
.
Don't put them cars away just yet, there's still quite a few parking lot car shows (and some trunk or treat events) going on in October! Hope to see some cool rides there!
.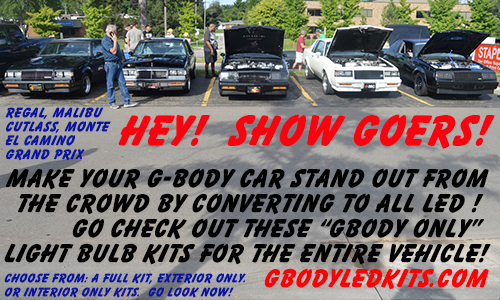 .
.