Revell Monogram Buick Grand National Model Kit, made in plastic, 1:24 scale.
Originally produced by Monogram, then merged with Revell.
Combined, over the course of a few years, there were 5 different box designs available.
As shown in the pic below: (from top down on the left, then top down on right)
1. the last version created, with the Revell name only.
2. the fourth revision, red stripe under the Revell/Monogram name.
3. version number 3, the first with both names.
4. the second version.
5. the very first buick grand national kit made. With the controversial Corvette in background.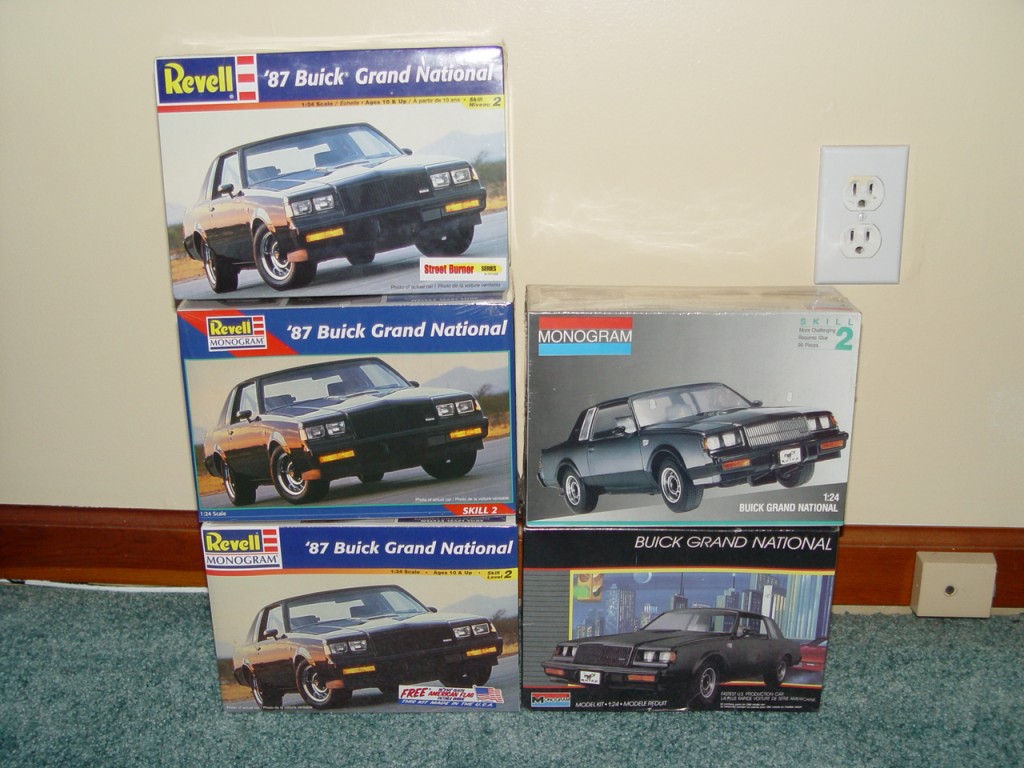 When the Donks popularity hit the market, Revell jumped on the bandwagon and produced an '87 Buick Grand National version, available in 2 colors: purple, and red.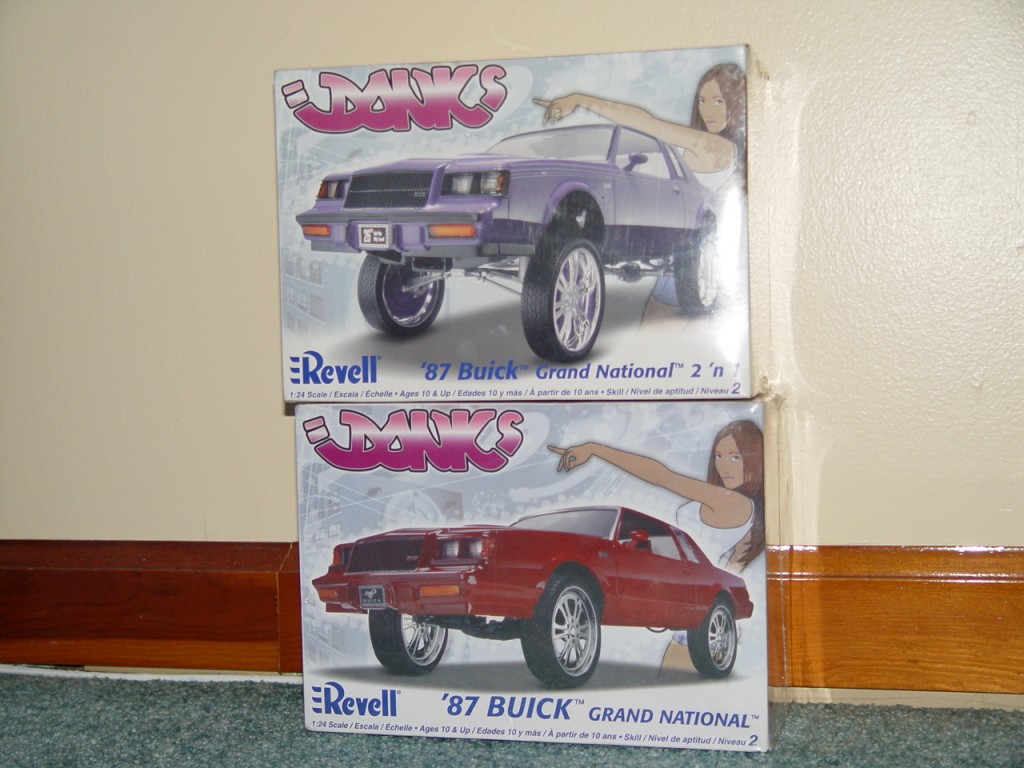 Somewhere around 2010, Monogram again released the Buick Grand National in their "Monogram Muscle" series.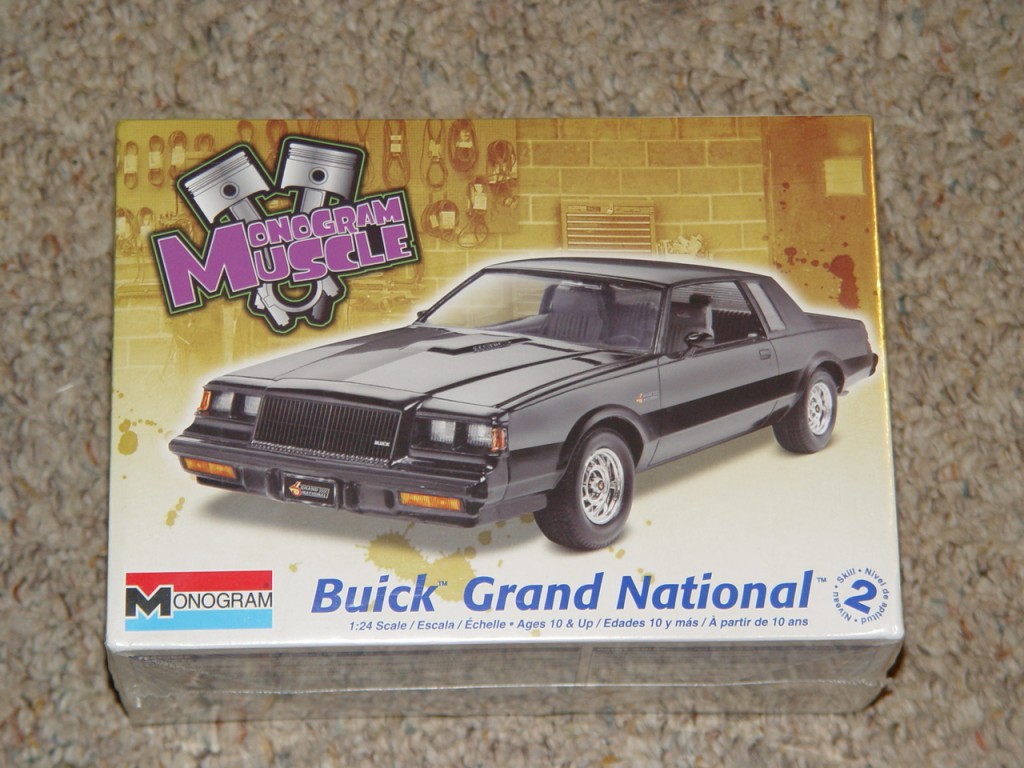 .
Here's some related Buick items if you happen to be shopping for Buick merchandise! (if you can't see them, turn off your ad blocker!)
.