These HEAVY 1:64 scale Buick Grand National toy cars were made by a company called Tiger Wheels, for their Street Muscle Collection series. Created mainly for the scale toy car racers down in South America (hence them being 'heavy' – to keep them on the track & go fast!), but also much adored by Buick collectors!
Three G-body Regals were available: the 1987 Buick Grand National and the Buick GNX (only 1500 produced!), and a RARE 1 of 100 limited edition run of a white 1987 Buick GNX called the "Preview Edition"!
The Tiger Wheels vehicles are my absolute favorite of all the 1:64 scale Turbo Buicks that were made. If you don't have any of these in your collection, get one! (or all if you can). No serious Turbo Regal collector should be without them!
.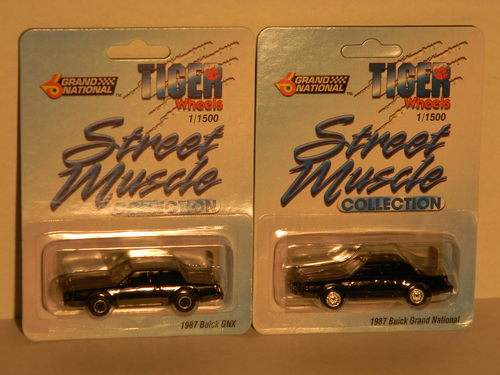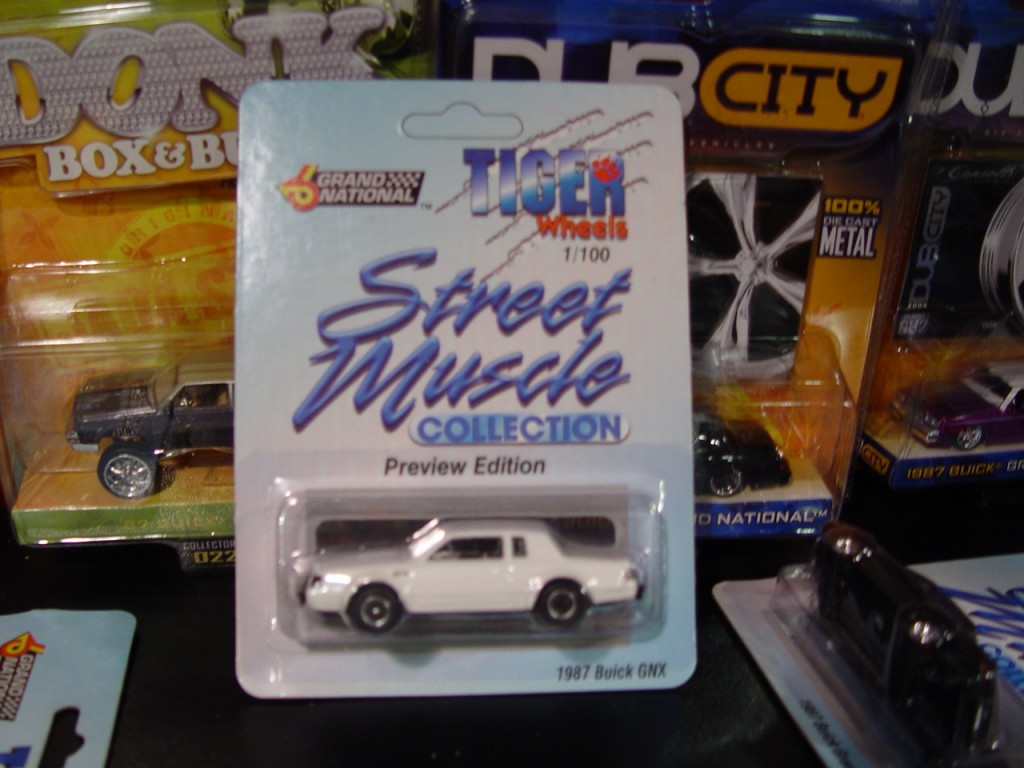 .
Here's some other items if you're shopping for Buick merch:
(if you can't see them, turn off your ad blocker!)
Here's some related Buick items if you happen to be shopping for Buick merchandise! (if you can't see them, turn off your ad blocker!)
.