The yearly Buick GS Nationals event held down in Bowling Green, KY, has been occurring for many many years.
The Buick GS Club of America started it in 1980, way before the Turbo Buick Regals were even produced!
Every year there is a newly designed commemorative tee shirt created.
Here's some of the styles that were created over the years.
.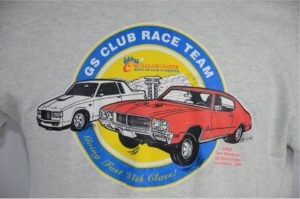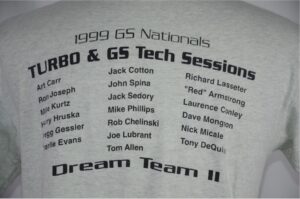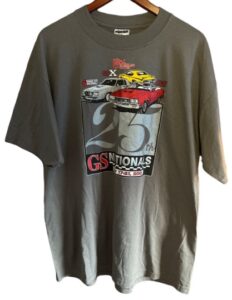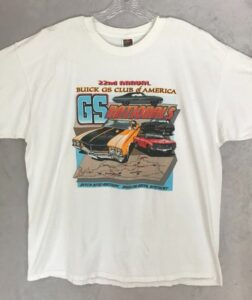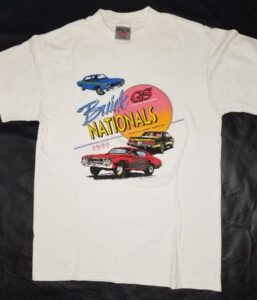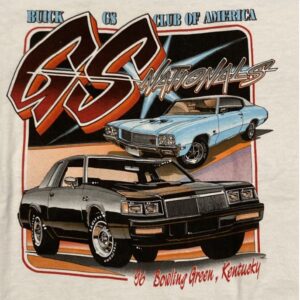 .
Here's some related Buick items if you happen to be shopping for Buick merchandise! (if you can't see them, turn off your ad blocker!)
.