Wolf wheels are made for Land Rover vehicles, so it's not real clear WHY this Buick Regal has the Wolf wheels name printed onto the trunk.
Perhaps it was a fan of the wheels that created it, or it was a promo of some type.
There isn't any info about this particular diecast car available online, so your guess is as good as ours.
This 1:64 scale custom creation looks like it is made from a NASCAR style Buick Regal.
It has the customary black paint on it with green and white details embedded over it.
We thought it had an "interesting" paint scheme on it, so we'd thought we'd share.
Got any info about this one? Let us know!
.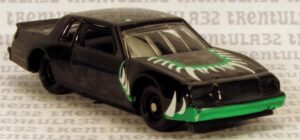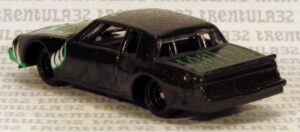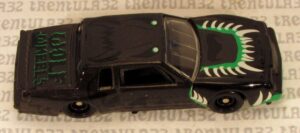 .
Here's some related Buick items if you happen to be shopping for Buick merchandise! (if you can't see them, turn off your ad blocker!)
.