Select Buick Regal models from 1978-1979 could be ordered with an optional exterior appearance package.
(AKA a different style of vinyl top)
This option, called the "Crown Halo," was created by a company called Dawn Enterprises (of Ohio).
(this option was also available on the 1980 Buick Skylark)
.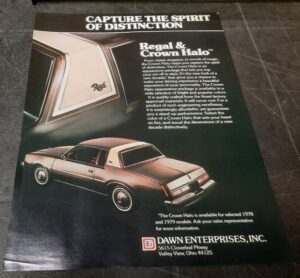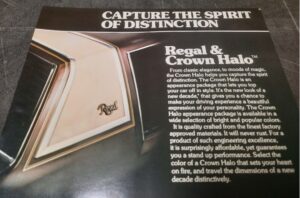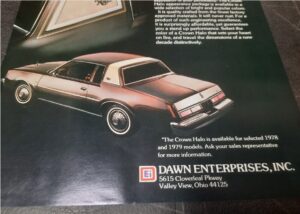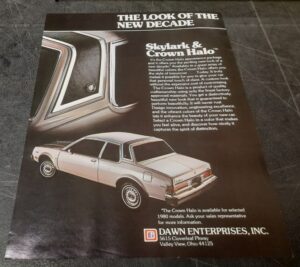 .
Here's some related Buick items if you happen to be shopping for Buick merchandise! (if you can't see them, turn off your ad blocker!)
.