Carolina Regal?
Apparently there was a special edition Buick Regal created in 1984 from a Regal Limited model which was named the "Carolina Regal" – North Carolina, South Carolina – it's unclear for now.
I've done some digging & haven't located any information about this special edition 1984 Buick Regal other than finding these emblems which were sold on ebay a few years back.
Anyone know anything about this g-body vehicle?
.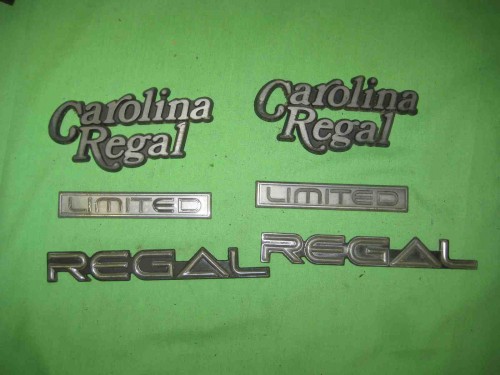 .
Update:
A couple knowledgeable Buick guys (both named Michael, thanks guys!) shared this info about the Buick Regal Carolina Editions:
No numbers exist to show how many Carolina Editions were built since it was a Carolina-only offering & the only people putting a big value on them are Tarheel fans lol.
All of the cars were painted blue, some had vinyl tops, some had t-tops.
All of them were built off of a Buick Regal Limited model.
Here's a pic of the actual car:
.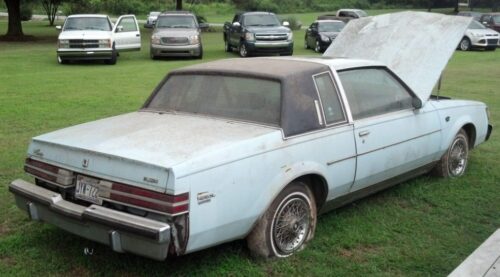 .
ANOTHER UPDATE:
One of our readers, Bill Many, shared with us a story about his very own purchase of one of these special "Carolina Regals" – thanks for the input Bill!
I bought a new "Carolina Regal" in 1984 from a dealer in Raleigh, North Carolina.
Carolina Blue, with a white vinyl roof, and dark blue "crushed velour" seats.
The car was a special edition, sold only to North Carolina dealers, and was spec'd to celebrate UNC's upset win in the National Championship game, in '83, against favored Georgetown.
Freshman, Michael Jordan buried a 12 footer to ice the upset, and give Dean Smith his first Championship.
And I got a very pretty Regal, that did have that badging.
It was a good looking ride!!!
Go Heels!!
.
Here's some related Buick items if you happen to be shopping for Buick merchandise! (if you can't see them, turn off your ad blocker!)
.