It's not uncommon that Buick put out multiple sales brochures and catalogs during a calendar year.
Some of these booklets (which covered only 1 or 2 specific vehicles in them) had only 10 or 20 pages, while others (with the full model car lineup in them) contained up to 80 or 90 pages.
The physical sizes of these sales catalogs were usually a kind of odd size, such as 10″ x 11″, 11″ x 13″, etc.
(it's unclear as to why they chose these non standard paper sizes for publication)
The information in both of these type books was pretty much the same (since the coverage was for the same cars being marketed).
The smaller page booklets often had more detailed specs on each car since these were only featuring a couple specific automobiles, like the Buick Century and Regal version below.
.
FULL CAR MODEL LINE BROCHURE:
.
.
BUICK CENTURY AND REGAL ONLY BOOKLETS:
.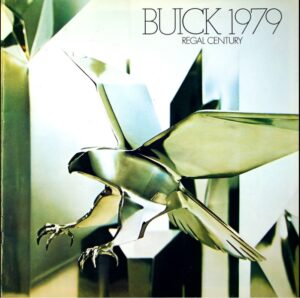 .
Here's some related Buick items if you happen to be shopping for Buick merchandise! (if you can't see them, turn off your ad blocker!)
.