These 8.5″ x 11″ bifold or trifold brochures had all of the color options for paint and exterior color choices on the 1986 and 1987 Buick Regal (and the other models for that year) vehicles.
Actual paint chip simulations were affixed to these glossy brochures.
These pamphlets were another sales aid for the Buick marketing department.
Great little addition to your Buick literature collection, or for displaying with your Turbo Regal at the next car show!
(find them relatively inexpensive on ebay!)
.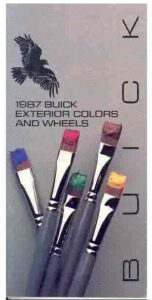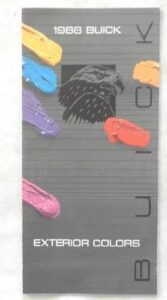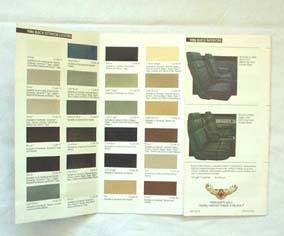 .
Here's some related Buick items if you happen to be shopping for Buick merchandise! (if you can't see them, turn off your ad blocker!)
.