Maisto has another Buick Regal T-Type toy car they released this year.
A 1/64 scale diecast car model with an enclosed car trailer.
It's part of their "Tow & Go" Series.
Featuring real rubber tires and white paint.
Overall about 7 inches long.
You can acquire one for about $15 if you want it in your Turbo Buick collection.
.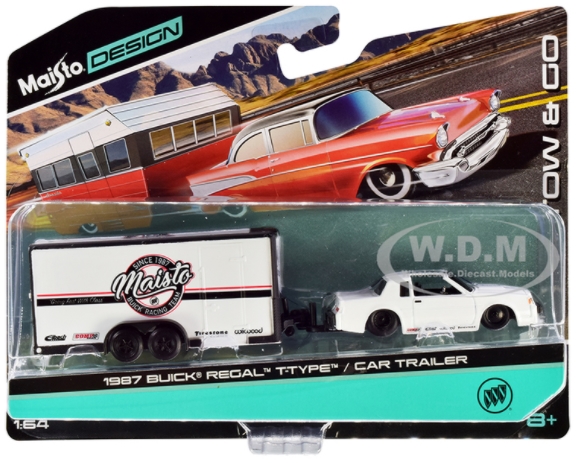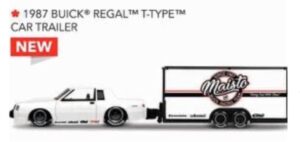 .
Here's some related Buick items if you happen to be shopping for Buick merchandise! (if you can't see them, turn off your ad blocker!)
.