Here's a cute list of the top 10 reasons to own a Turbo Buick Regal (instead of a Buick Grand National).
.
1. I was told my insurance would be cheaper.
2. It's lighter, therefore faster than the Grand National.
3. I can buy tires wholesale.
4. I'm on a first name basis with the local police.
5. My wife says I need a spending outlet for my money.
6. I love beating out the newer cars at the light.
7. I was told these cars are never stolen.
8. They are rarer than any 1986-87 Buick Grand National.
9. I have the spare time to keep the stock wheels clean.
10. The faster I go, the quicker I get to work.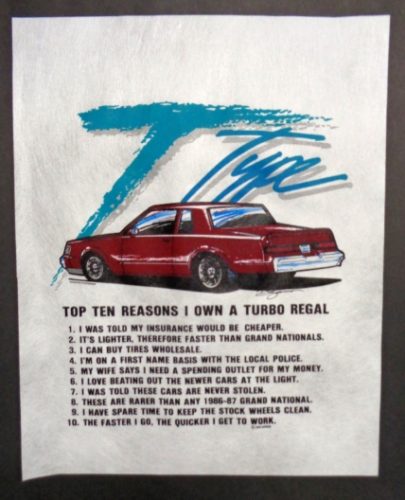 .