Here's a few key rings from assorted Buick car dealerships that we ran across.
Printed lettering on rubber or plastic type material, which looks good when they're new, but after years of wear and tear pulling them in and out of your pockets, tend to rub off the original ink, leaving you with a basic chunk of rubber attached to your vehicles keys.
Whenever you see a dealer type keyring with brilliant printing that's still very readable, you can be assured it's brand new or hasn't been used very much at all.
That's why it's usually better to acquire a metal based key chain to begin with, since they tend to last a bit longer than their plastic counterparts.
Either way, they make a cool bit of history to go along with your Buick Turbo Regal.
.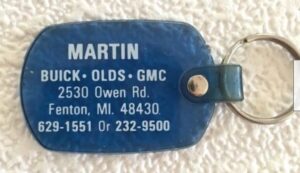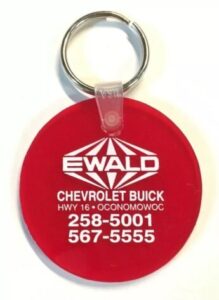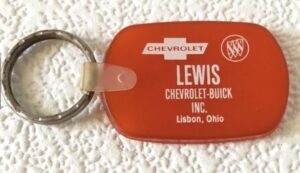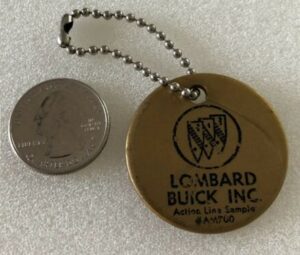 .
Here's some related Buick items if you happen to be shopping for Buick merchandise! (if you can't see them, turn off your ad blocker!)
.