Aside from the newer reproduction Buick Grand National Intercooled fender decals that are being produced, the turbo 6 arrow logo has always been a classic choice when you're looking for a Buick decal or sticker.
The Buick Indy 500 logo sticker is a cool looking piece as well!
If its funny buick stickers that you are searching for, there's been some created like that too!
Take a peek at some of them.
.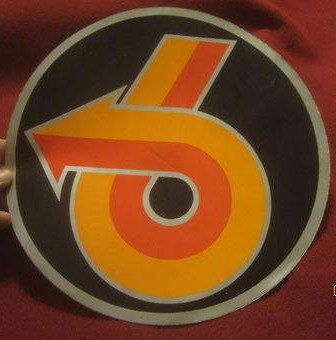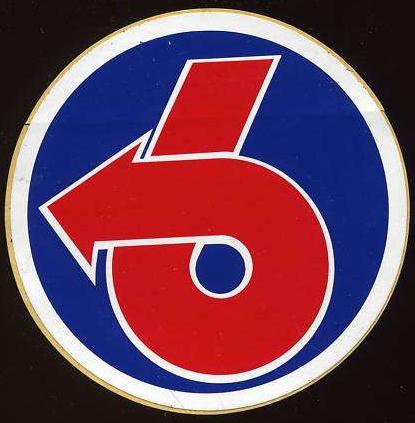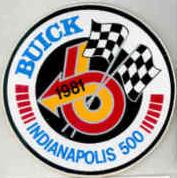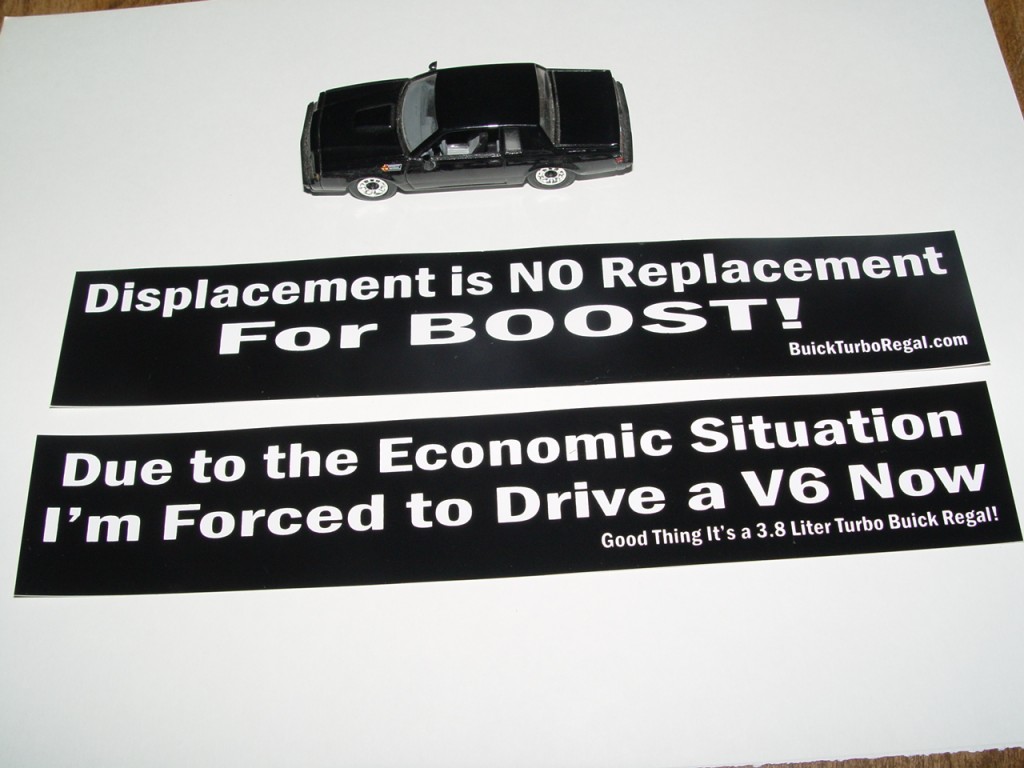 (the 2 above stickers are available HERE: funny buick sticker)
.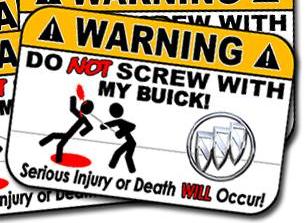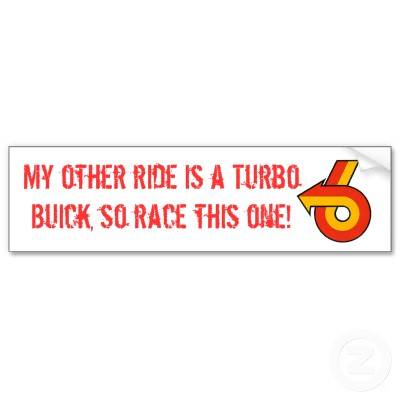 .
Here's some other items if you're shopping for Buick merch:
(if you can't see them, turn off your ad blocker!)
Buick Merchandise For Your Consideration:
.