The 1987 Buick Marketing Manual. AKA buick dealer album.
This is probably one of the hardest pieces of Buick Literature you can obtain for your Buick information collection.
"IF" you are lucky enough to find one, expect to pay upwards of $200 for it!
The Buick owners who do have one, generally are not willing to part with it. (unless they get really desperate!) Not to mention they probably waited a LONG time to acquire one!
In the last 5 years or so, I have seen, maybe, 3 for sale.
This marketing manual Buick produced was given to the Buick dealerships so they had all the info they needed to educate buying consumers. It contained every option, every code, etc., to order a new Buick Regal Grand National (or the lesser Turbo T, Regal Limited, base Regal, etc.). It also had samples/swatches of vinyl/leather/cloth for seat material options. Paint chips were also included along with pinstriping details!
Of course, after the 1987 model year, many buick dealerships simply tossed these out since they didn't need them any longer! 🙁
That's the main reason these Buick dealer album are so rare to find!
I had one at one time & the pictures shown below give you an idea what was inside.
This book IS the pinnacle for Buick literature collections with its brown leather cover and well over a hundred pages!
.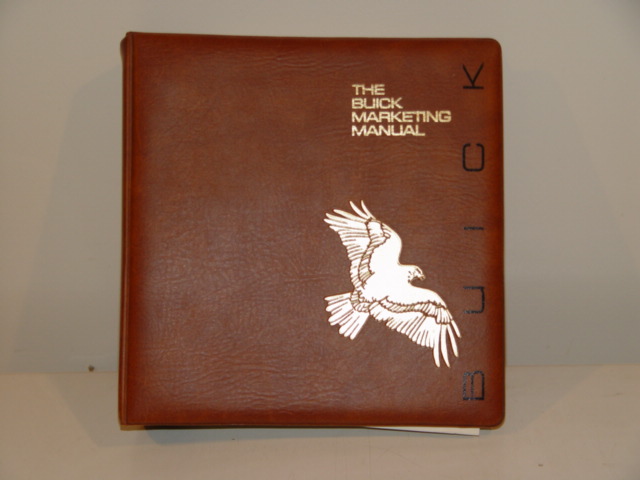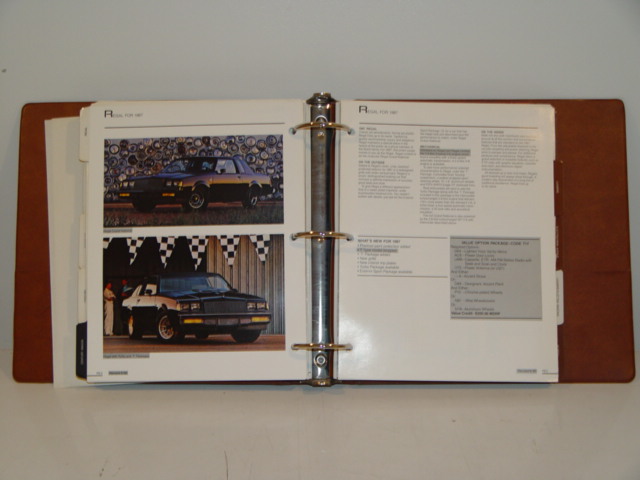 .