Secret stash found!
Back in 2008, the coolest Buick Grand National ornament ever made was created.
Produced in 24k Gold Flashed Brass, measuring about 2.5″ square, this super shiny decoration was released in a very limited edition of about 266 pieces.
One of the older Buick clubs had this awesome looking item styled into this ornament, perfect for the Christmas tree, displaying with your Buick diecast collection, or simply hanging in your Turbo Regal garage or office.
This hard to find Buick Grand National ornament is a very popular piece for fans of this special automobile.
With the incorporated elements like the Buick Grand National logo, 1987 Grand National verbage on the bottom, an image of the actual vehicle, scroll designs and cutouts, it's no wonder why this 3-D like ornament is a desired item.
We have been into the Buick Turbo Regal scene since the inception way back in the late 1970s.
Over the years, we have accumulated (and bought and sold) plenty of different related merchandise.
Every now and then we go through our secret stash of Turbo Buick memorabilia, and occasionally sell off some items.
We recently found a box of these neat Buick Grand National ornaments that we had stashed away!
There's about a dozen of them, and we are making them available to our readers!
(get a jump start for your new 2022 Christmas tree decorations!)
(yes, we realize it's July, but haven't you heard about Christmas in July?)
(how long has it been since you put new decorations on your tree?)
Whenever these pop up for sale, they generally sell quickly because of their rarity.
If you'd like to be one of the fortunate ones who own this cool item,
CONTACT US HERE fast, before they're gone.
(in USA only, $42 shipped to you)
*** IF THE ABOVE LINKS ARE STILL VISIBLE – THEN WE HAVE THESE IN STOCK READY TO SHIP OUT! ***
.
[note: this was hard to photograph because of the shine!]
.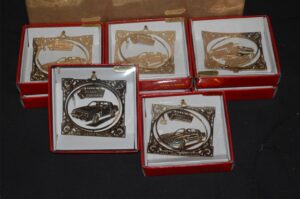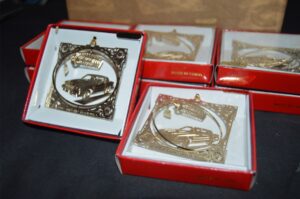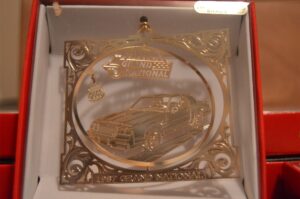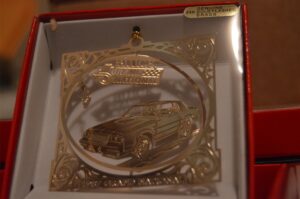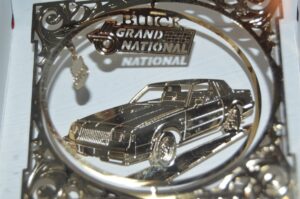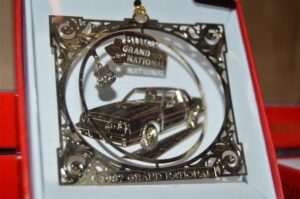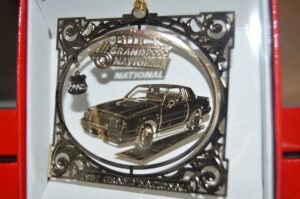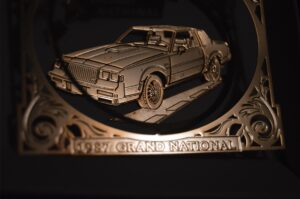 .