We've covered almost all of the diecast cars that were created, but apparently we must have missed this one (we checked thru all the previous posts on this site).
After the original (black) Buick Grand National came out from Hot Wheels in 2007, they had a steady stream of other colors that were produced over the years.
Silver, maroon, blue, chrome versions with wild colored stripes, etc., etc.
This one here, stated as a 1982 model year on the back of the card, is a two tone paint job, red on top with black at the bottom.
Featuring a removable hood, a black base and 5 spoke wheels, it's #131/190 in the Faster Than Ever series.
You can still acquire this 1:64 scale diecast car online if it suits your Buick diecast car collection. (in the approximately $12 shipped range)
.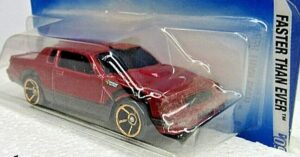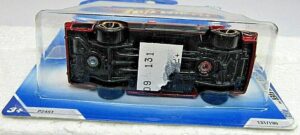 .
Here's some related Buick items if you happen to be shopping for Buick merchandise! (if you can't see them, turn off your ad blocker!)
.