Produced in limited quantities, GMP produced these cool commemorative edition 1:64 scale Semi Transporters.
1 for the 1986 Buick Grand National, and 1 for the 1987 Buick GNX.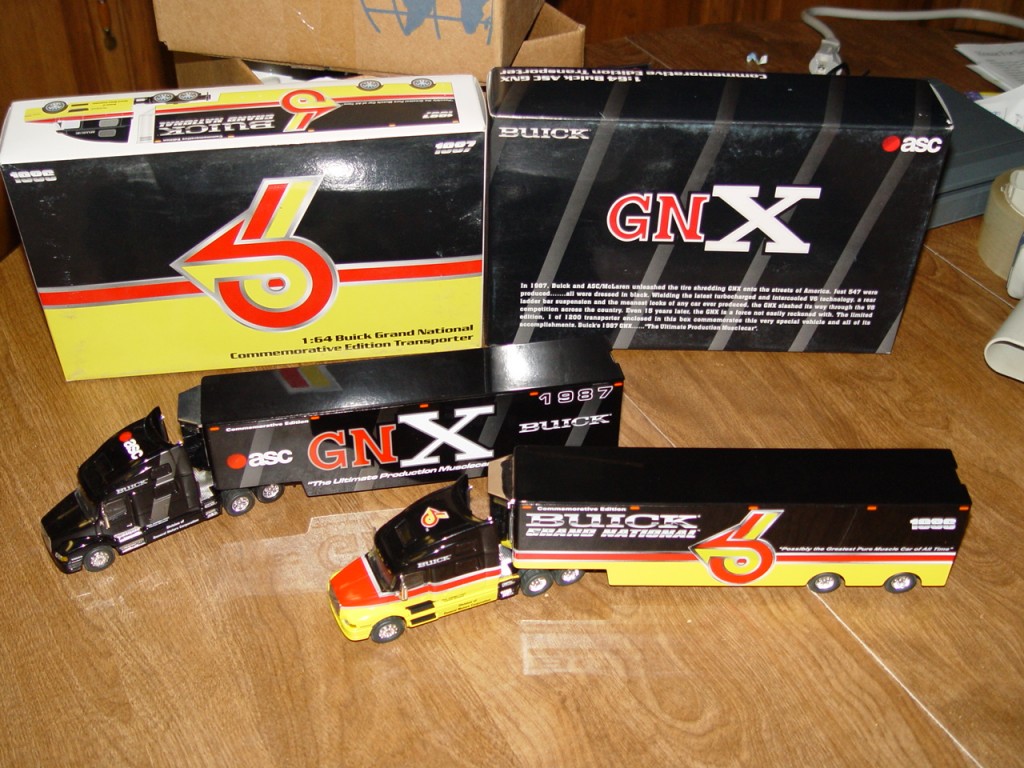 Way before they were called GMP, they were known as Peachstate Motorsports Promotions & Collectibles Co., Inc.
Peachstate created these semi transporters for MAC Tools Distributors Racing, and featured Buick as a sponsor!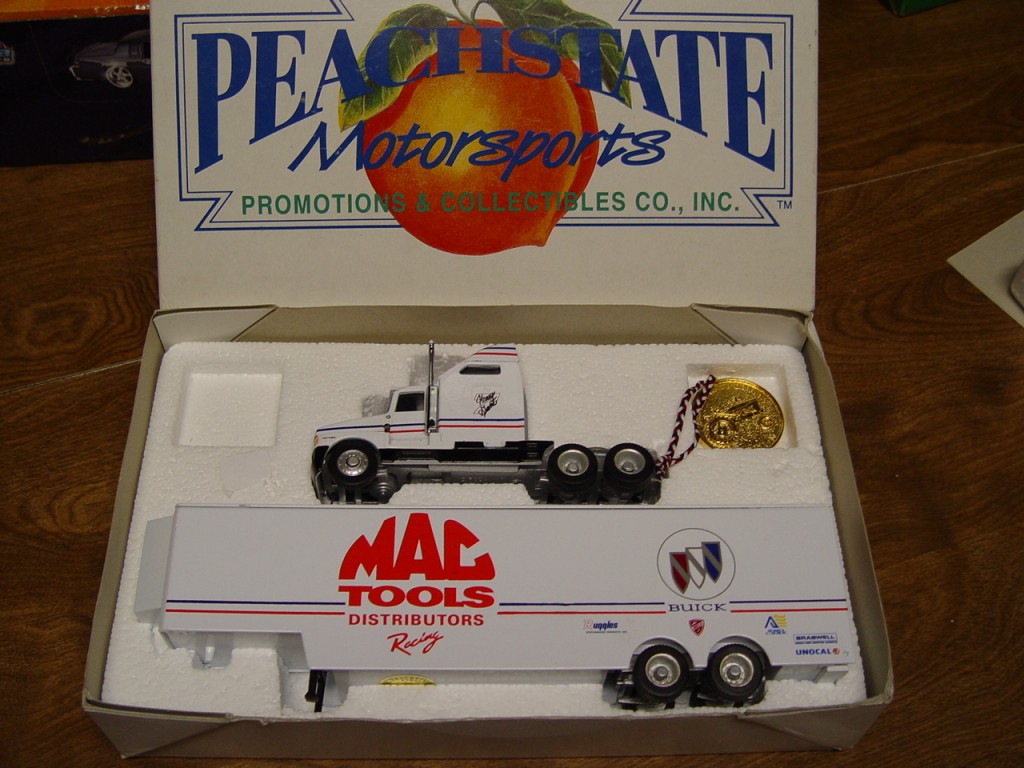 .