The latest Buick Grand National diecast car to be produced comes from Greenlight.
It's Dom's 1987 Buick Grand National (made to look like a Buick GNX) from the 2009 movie "The Fast and the Furious" Movie.
This die cast metal with some plastic parts vehicle is created in 1:43 scale (it's about 5 inches long).
Featuring real rubber tires, detailed interior & exterior, and an excellent black paint job.
A Limited Edition, it comes in a plastic display showcase.
You can currently find it for sale on ebay for about 20 bucks.
.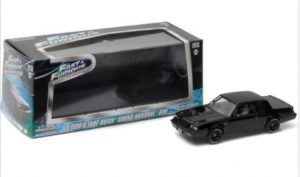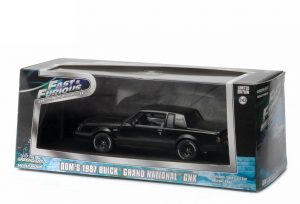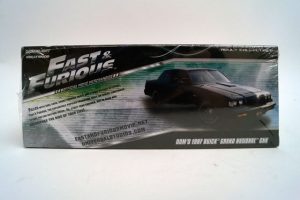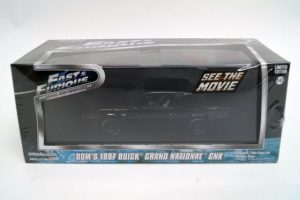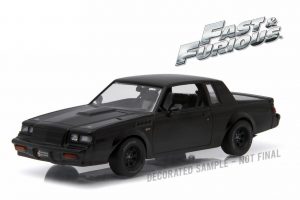 .
Here's some other items if you're shopping for Buick merch:
(if you can't see them, turn off your ad blocker!)
Buick Merchandise For Your Consideration:
.