Capitalizing on the Donk crowd, not to mention extending the use of their Buick license within the Grand National model line, Jada Toys produced these '87 Buick Regal in a series called Box & Bubble.
Kind of ridiculous 4×4 cars with big wheels (hence 'Donk'), but a must have if you're a buick toy car collector looking to get everything that was made based on the turbo buick theme.
They made 4 different ones:
Collector #009 green, #010 blue, #021 red, #022 gray.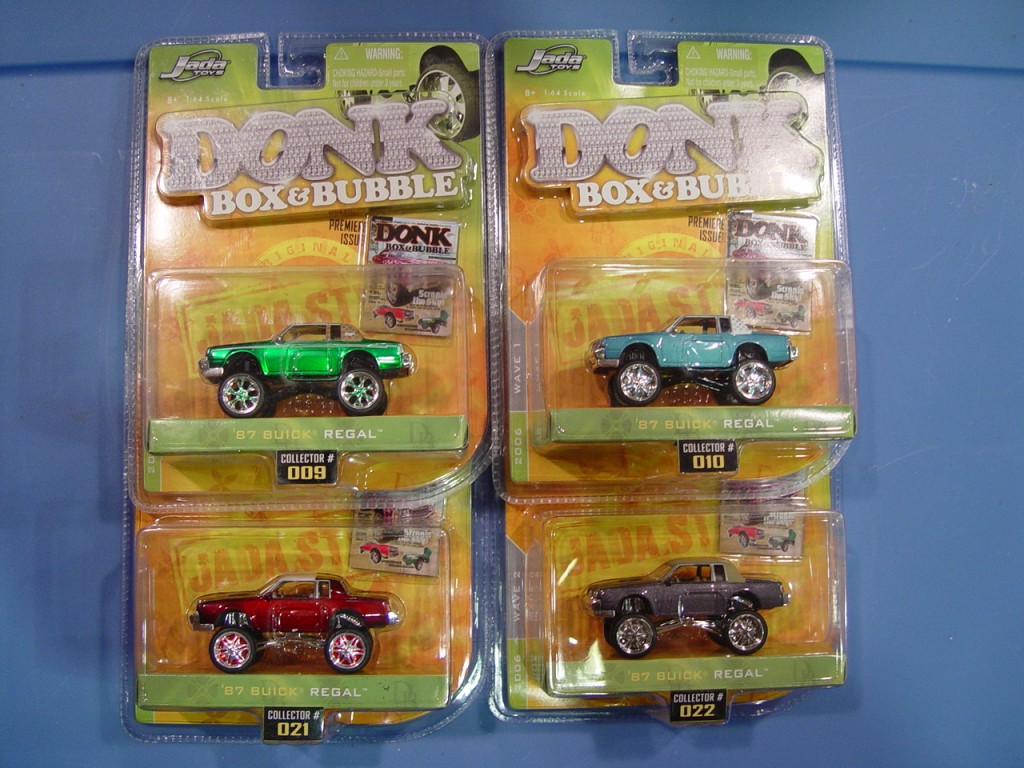 .
Here's some other items if you're shopping for Buick merch:
(if you can't see them, turn off your ad blocker!)
Buick Merchandise For Your Consideration:
.