Johnny Lightning has released a new 1987 Buick Regal T Type (yes, an incorrect label considering this is a 1986 vehicle) in the 2 Tone color style (AKA "WH1"). Part #JLCP7179.
Measuring about 2.75 inches long, as it's a 1/64 scale model, it features a die-cast metal body and chassis, real rubber tires, a detailed interior and exterior.
Limited Edition to 2016 pieces worldwide.
There's also white lightning versions available.
The regular version can be obtained for about $15.
The white lightning version is currently selling for about $50 shipped on ebay, as of Jan 2019.
.
[you can see the black mijo buick grand national here]
.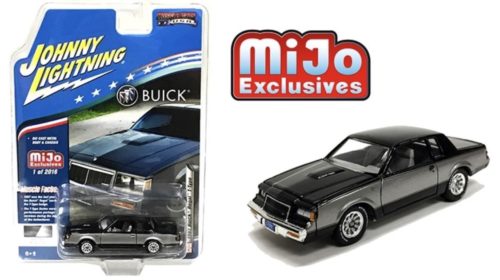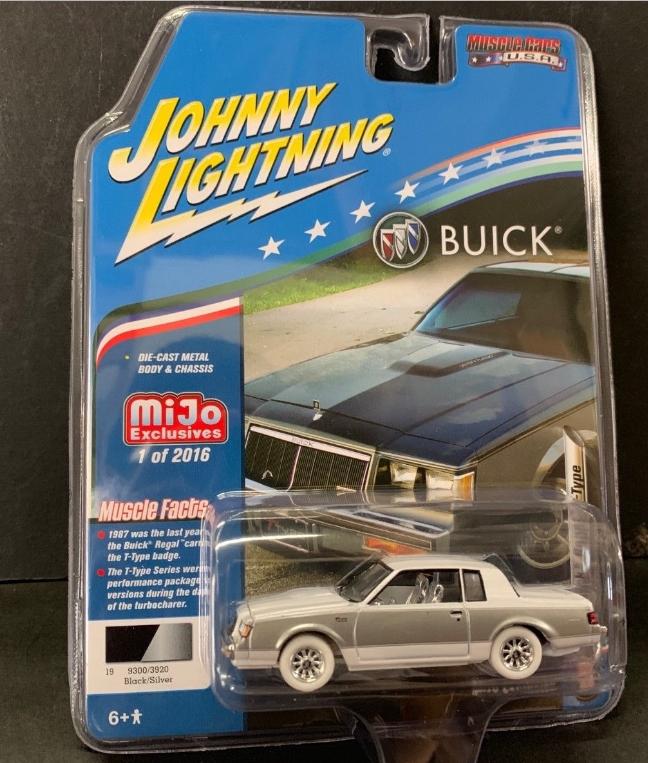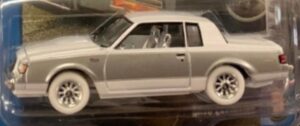 .
Here's some related Buick items if you happen to be shopping for Buick merchandise! (if you can't see them, turn off your ad blocker!)
.