Johnny Lightning Test Shot diecast cars! Ever seen one? Probably not, they're pretty rare!
This specific Buick Grand National Test Shot diecast vehicle was sold back in 2007.
Cool! But what exactly is a "Test Shot" car? Where can you get one?
According to the Johnny Lightning website:
What's the difference between a test shot and a pre-production sample?
Test shots are made during the development process of the mold for a new model. They are usually painted solid red and they won't have painted details like headlights and bumpers.
Pre-production cars are the next step. The mold has been finalized and the car can be added to an assortment. Colors and wheels are chosen and the factory makes a sample. Any corrections for final production will use the pre-production model as a reference. For example, if the body paint is the wrong shade of green, that will be noted. If the factory used the incorrect rims that will be pointed out and adjusted in final production.
Can I buy test shots or pre-production samples from Round 2?
No. These are never sold. They become part of the archive for the brand. However, if there are any extras they are sometimes given away for charity raffles or contests.
Well that pretty much explains why the general public never gets to even see some of these rare diecast cars!
.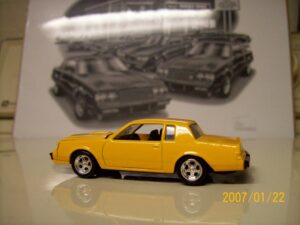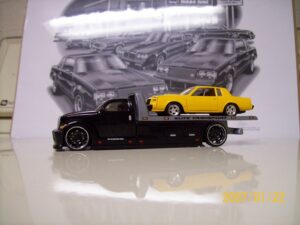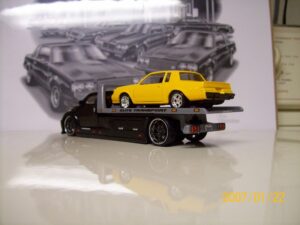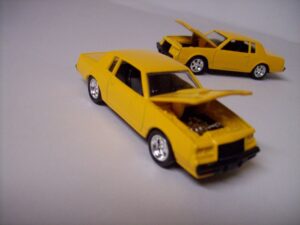 .
Here's some related Buick items if you happen to be shopping for Buick merchandise! (if you can't see them, turn off your ad blocker!)
.