Turbo Buick man cave exclusive item!
If you're a gambler or have a home game room or poker room, etc., you should be jealous of this item that John Spina (Caspers Electronics) has in his game room!
This way cool slot machine was modified & features a Grand National, Pontiac Turbo Trans Am & a GMC Syclone on the reels. The big payout in the game is of course the Buick GNX!
.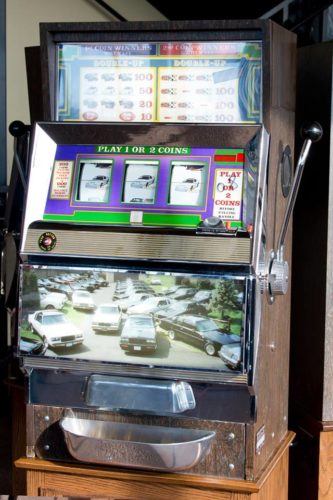 .