Monogram Buick GNX Model Kit, made in their "High Performance Series."
Produced in plastic, 1:24 scale.
There were 2 different box versions of this kit produced, one slightly bigger than the other.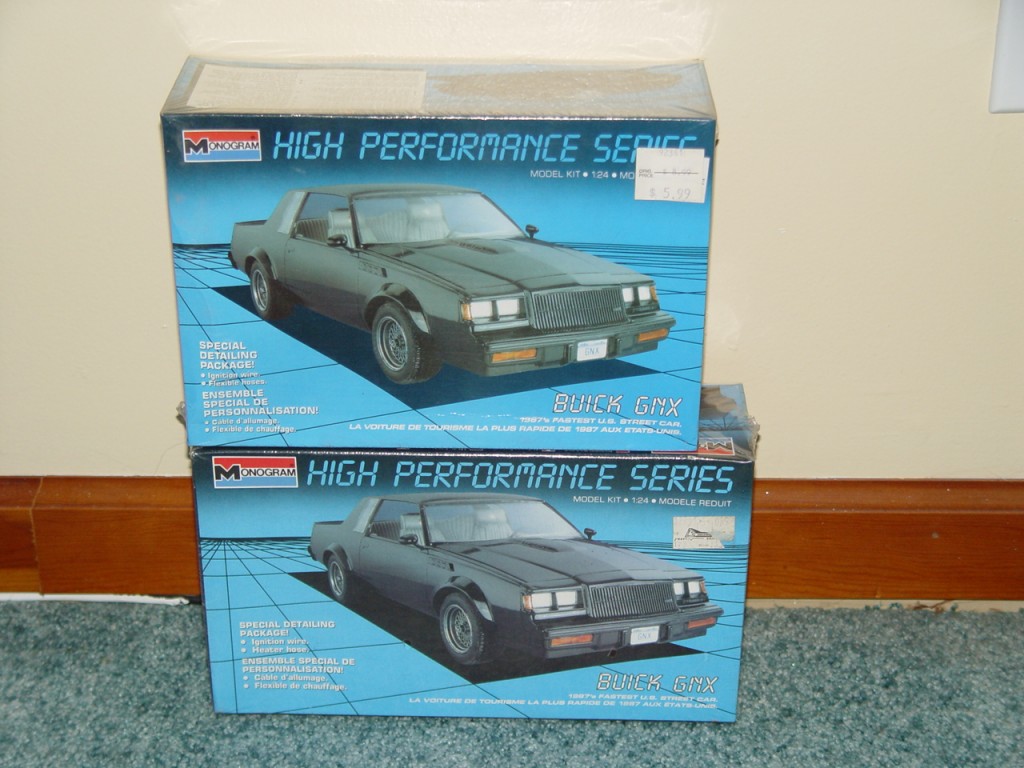 Once Monogram realized the popularity of this kit, they included the GNX along with another of their highly successful models, the Corvette ZR-1. Created in a special 2 pack, a bonus for model builders, getting both kits in one box.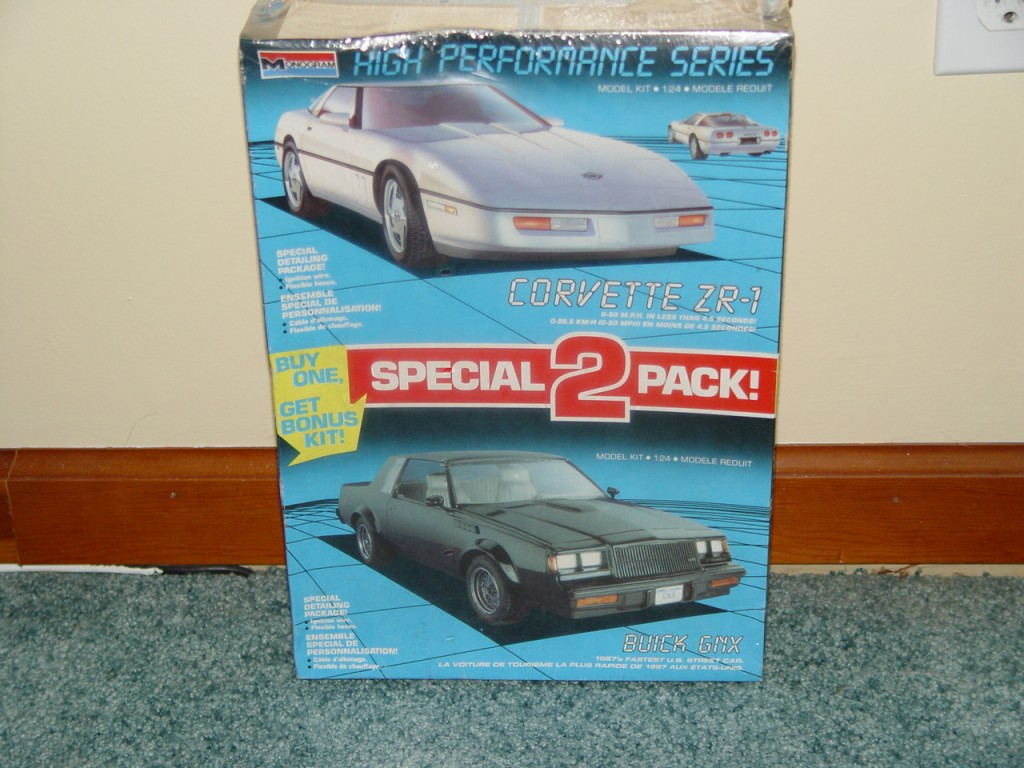 Now, recently, (Nov 2012), they have re-issued the Buick GNX in a series called "Dream Rides."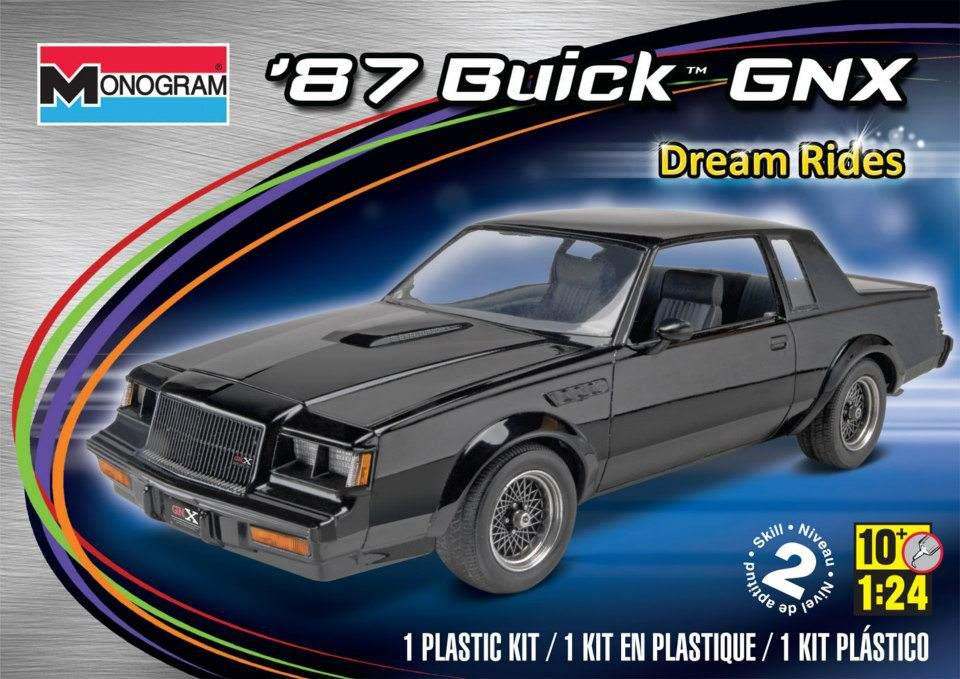 .