Earlier in the day we attended the 2023 Fall Hines Drive Cruise, which we'll show you the photos from tomorrow.
(so be sure to check back!)
Then we proceeded to the Packard Proving Grounds, for their annual Fall Open House car show, on Sunday, October 15.
Since it's cold and the cloudy skies made their way in, the participation rate wasn't as high as in years past, but several hundred attendees did display their wares on the property, including a few Grand Nationals, a Regal T-type, plus some other GM G-body and A-body cars.
.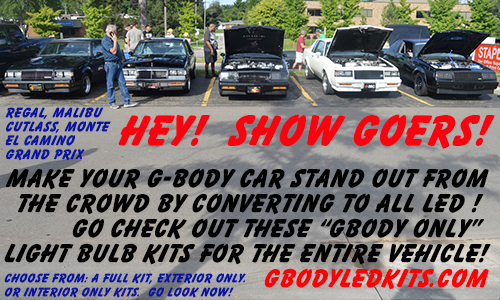 .
.