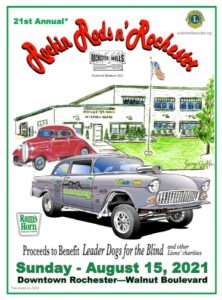 This Dream Cruise Warmup event held on Sunday August 15, 2021 in downtown Rochester, MI, 1 block West of Rochester Road off University Drive, had the Street of Walnut filled to the brim, and overflowing into the adjacent parking lots.
Everything from 1930s vintage automobiles to late model Corvettes, and just about all types of muscle cars and assorted hot rods in between were in attendance. I'd imagine 300+ vehicles showed up to this event. Arizona and Minnesota amongst others are just some of the states that these autos came from! Who knew this was such a popular show!?
There was a green 1938 Ford Coupe on display that belonged to the original owner!
(it was parked next to Art's car, I overheard this story while talking to Art)
He bought it when he was 15 years old and paid a whopping… $125 for it!
I also met a new cool Buick dude!
Not your average Buick car guy that you'd expect, however.
He's not the normal fellow Turbo Regal owner like I generally meet while attending the various car shows.
Art (from Rochester) owns a 1938 Buick Special! And a waaay cool one at that!
The color on this 2 door sedan is almost like a deeper toned candy apple red metallic paint version.
It's truly stunning in person (which the photos sadly don't do any justice reflecting that).
The '38 has a bunch of neat customizations done to it like shaved front bumpers, custom made tail lights, a tilt steering column, modern retro type gauges, just to name a few of the mods.
(it's powered by a 400 SBC if you were curious, but we won't hold that against him, he didn't install the engine, it was like that when he bought it!)
You can see pics below of his awesome looking Buick.
This makes the 3rd car show in 2 days that is totally brand new for us!
(and the 4th show in a row that we'd never been to before, making this years count "6" so far, on places new to us. There's several more new spots we intend to cruise to as well)
A busy, but very fun & interesting weekend it's been!
.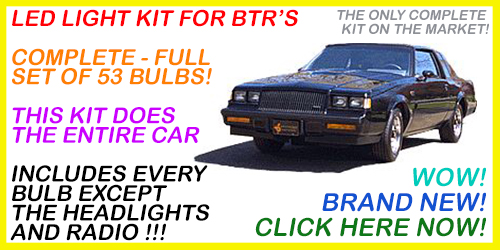 (they have kits for ALL G-body cars too)
.
.
Here's Art's 1938 Buick Special 2 Door Sedan:
.
.