This brochure was created specifically for the Buick dealership salesman.
It explained how the computer command control and the torque converter clutch transmission worked in conjunction to deliver data to the computer, to make all the calculations needed for the Buick Regal to have improved fuel economy, performance, reliability, and more.
The information contained inside this brochure, along with the rest of the Buick supplied consumer research, the salesman was guided on what info to pass onto the retail new car buyer.
.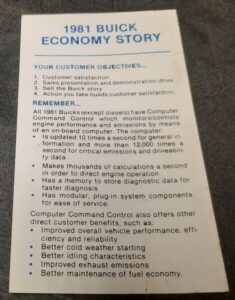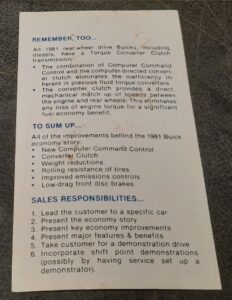 .
Here's some related Buick items if you happen to be shopping for Buick merchandise! (if you can't see them, turn off your ad blocker!)
.