Someone created these way cool car stanchions for use at car shows. They were for sale on ebay a couple months ago (wish I'd have bought these neat items!).
They utilized jada diecast buick regal cars (in black of course) on the top of them.
6 stanchions were included as well as enough chain to go around the entire perimeter of the (real) vehicle!
.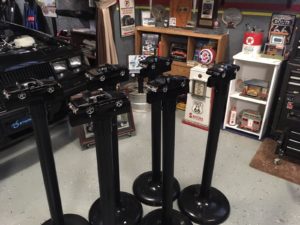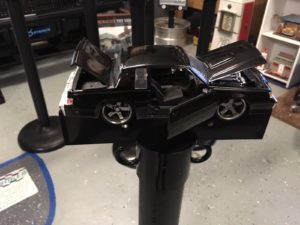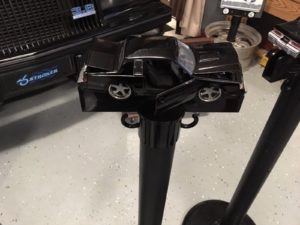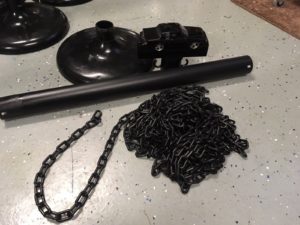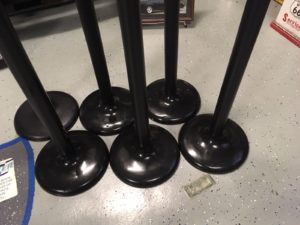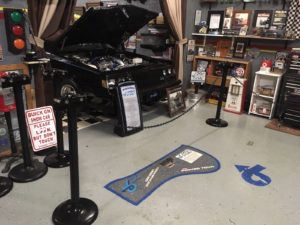 .