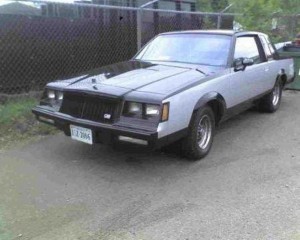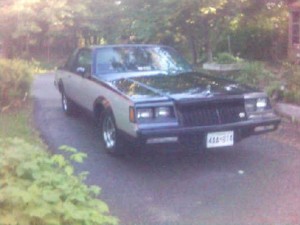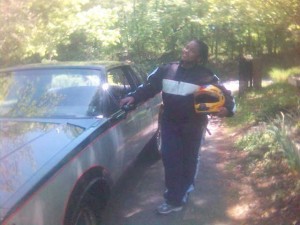 owner: Ron Bey, Maryland (owner of 4 Turbo Regals)
This is the car GM should have made! It has a 455 stage 1,350 trans and 3.42 posi.
It has plenty of performance work done. I've been 9.987 at 138 before they told me i couldn't run no more without the proper safety precautions, no roll bar, seat belts, etc., only thing i had was a drive shaft loop!
My Daughter drives it too, she cut's a good light!
.