Similar to the Buick marketing manuals (AKA dealer albums) that we're use to seeing (for 1984-1987 model years), this version released in 1982 was how the corporate Buick staff did things back in the day.
As a special release, this announcement was created specifically (only) for the 1982 Buick Grand National (unlike later version books that would cover all of the new model lineup of vehicles).
Cars and Concepts was the external source that modified the 1982 Buick Regal into what would become the Grand National Regal vehicle.
The folder contained photos of the 1982 Buick Grand National Regal, pricing information (list price and dealer net), production option details, promotional strategies and artwork-ready material (for newspaper ads), as well as a detailed list of the modifications that Cars and Concepts performed that changed the base Regal into the Grand National version.
.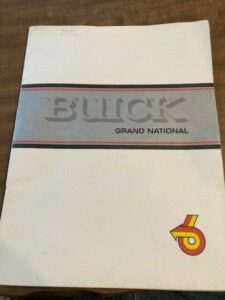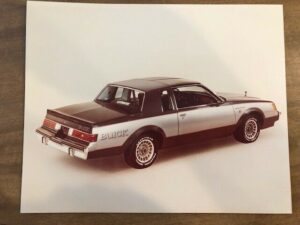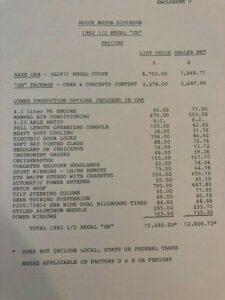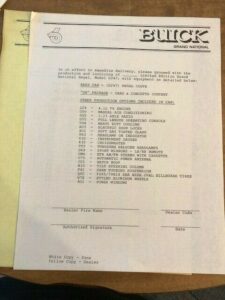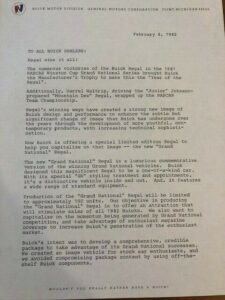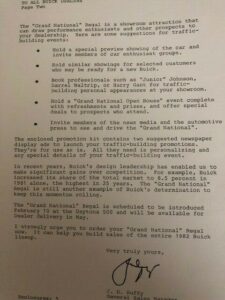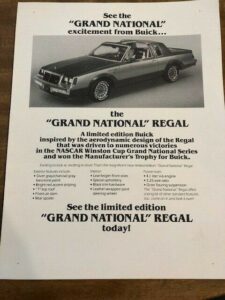 .
Here's some related Buick items if you happen to be shopping for Buick merchandise! (if you can't see them, turn off your ad blocker!)
.