Similar to this 1982 Buick Dealer Manual, the dealership book shown below was for commercial rental and leasing purchasers.
It contained the same type of info as the regular book, only tailored for the commercial rental and leasing markets.
Vinyl top choices, paint colors, interior options, speaker systems, option codes, specs and more.
This thick guide book contained info for the Buick Regal, Riviera, and other models for the 1982 car year.
.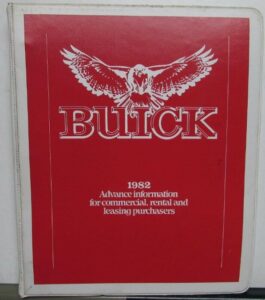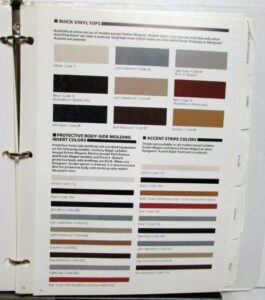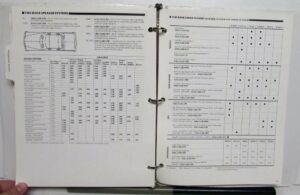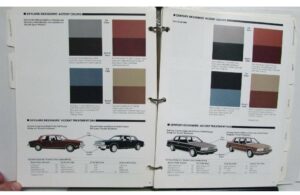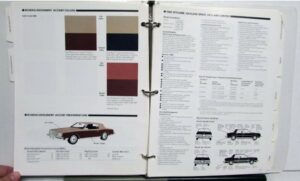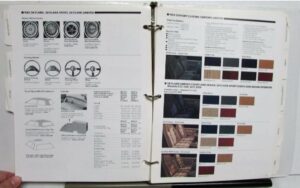 .
Here's some related Buick items if you happen to be shopping for Buick merchandise! (if you can't see them, turn off your ad blocker!)
.