For 1986, Buick offered up a discount program on certain Buick vehicles.
These required options, when packaged up together, gave buyers a credit on their total purchase price of a new 1986 Buick automobile.
The Buick literature shown below contained all of the information that the dealerships needed to know. A handy pocket guide was available to the sales people, which listed the option codes (RPO codes) for each specific model that would be eligible to receive the discount thru the "Value Plus" program.
Some car buyers bought their new auto gladly since they were getting a purchase credit.
If you wanted to get this package deal on a Buick Regal however, you'd be stuck with the 5.0 liter V8 engine!
The rest of the options for the value package were pretty decent (including power antenna, top of the line radio with cassette, lighted vanity mirror, etc.).
See the 1986 Buick Value Plus Program literature below.
.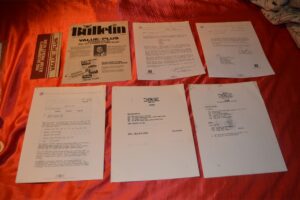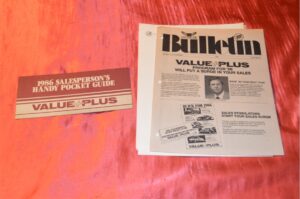 .
Here's some related Buick items if you happen to be shopping for Buick merchandise! (if you can't see them, turn off your ad blocker!)
.